Elizabeth Hurley's 'pathetic start' to 2015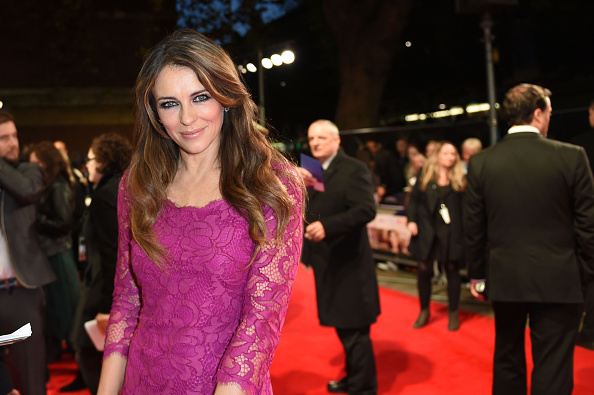 Elizabeth Hurley has made a "pathetic start" to having a more self-disciplined month after over-indulging during the festive period.

The 49-year-old actress took to her Twitter account to reveal she will have to "try harder" tomorrow after failing miserably in her bid to deny herself some treats at the start of the year following the festive period.

She wrote, "A pathetic start to an abstemious January. Must try harder tomorrow.... (sic)"

But the star hasn't made any new year's resolutions as such after deciding she doesn't care what anyone thinks of her body.

She posted a picture of a quote that read, "I'm not making resolutions this year. No one likes a skinny sober ***** anyway (sic)", and attached the caption: "Was about to start making my list, but on reflection.... (sic)"

Elizabeth appeared to have plenty of festive fun in the last two weeks and kept her 466,000 followers up-to-date with her goings on, but she was left disappointed that her Christmas decorations were taken down in her house yesterday (04.01.15) as she wanted to keep them up until tomorrow.

She wrote: "Someone took all my Christmas decorations down while I was away....feel cheated out of the last two days of sparkle (sic)"

It wasn't all Christmas cheer for Elizabeth over the festive period as she fell foul of the snowy conditions last Tuesday (30.01.14) and had to resort to searching on video-sharing site YouTube for footage of how to put snow chains on her tyres.

She wrote: "Uh oh. Car stuck on snowy track. We may be some time.

"Now watching You Tube video of how to put on snow chains (sic)"
Follow Emirates 24|7 on Google News.