Ellie Goulding dating Team GB rower?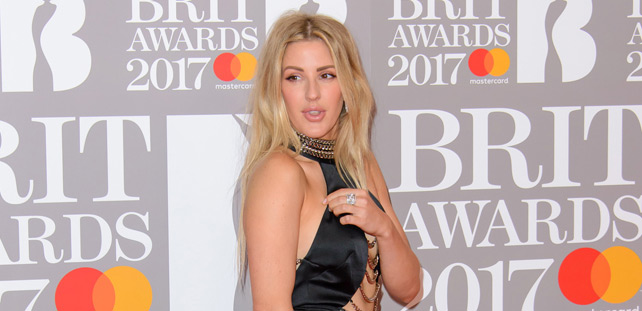 Ellie Goulding is reportedly dating Caspar Jopling, who rowed for Great Britain in 2010 at the first Youth Olympics.
The 30-year-old popstar - who recently called time on her romance with her personal trainer Bobby Rich - was spotted at a karaoke night in Mayfair, West London, with Caspar - who rowed for Great Britain in 2010 at the first Youth Olympics - where the pair reportedly looked "very coupley"
An onlooker said: "Ellie had brought Caspar along as her date. They were very coupley and touchy-feely."
However, an insider close to the 'Love Me Like You Do' hitmaker has claimed the blonde beauty is still "officially single", despite having reportedly "hooked up a few times" with Casper.
The source told The Sun newspaper: "Ellie and Bobby started cooling off before the Brits. It was a surprise to people as they seemed really serious at Christmas. They are still friends though. Things with Caspar are very casual but they have hooked up a few times and seem to like each other. But she's officially single. With Ellie it's hard to tell which romances will become serious as she's so focused on her music. It doesn't help that Caspar is based mainly in New York at the moment so it will be hard for them to see each other."
The news comes after Ellie recently denied she had rekindled her relationship with her former flame and McFly bassist Dougie Poynter - whom she dated for two years prior to their split a year ago - claiming the pair will "always be friends" with one another.
She said: "There's absolutely no ... it's like we've always been friends. He's one of my really good friends.
"For me, when I've been in relationships with people, those are the people I will always hold dear to me. So if still maintaining a really awesome friendship with an ex is possible, then of course that's the best thing because you've shared so much with that person.
"You've created an amazing connection with someone and life's too short to completely ... unless something terrible has happened. I think it's important to share this life with people you have a genuine bond with and you've shared a lot with."
Follow Emirates 24|7 on Google News.