Elton John pays tribute to generous George Michael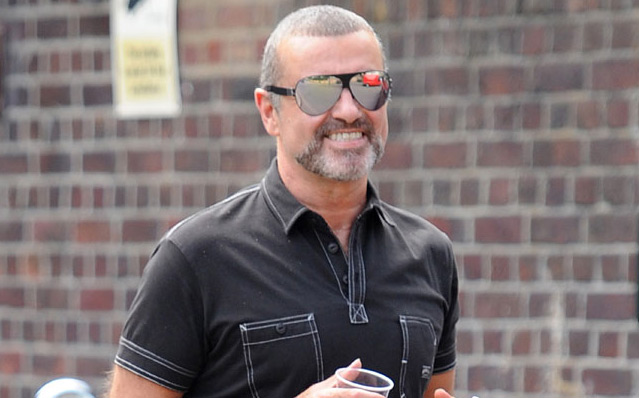 Sir Elton John has said some kind words about the late great music legend George Michael and how he should be remembered for his "wonderful music" and "humanity".
The 'Tiny Dancer' hitmaker shared a close friendship with the late former Wham! star - who tragically passed away at his home in Goring-on-Thames, Oxfordshire, on Christmas Day - and says he should be remembered for his "wonderful music" and generosity.
Speaking about the 'Careless Whisper' singer on his Apple Beats 1 radio show on Tuesday, he said: "I wanted to do a little tribute to him on the show because not only was he a good friend, but he was probably one of the most brilliant songwriters this country's ever produced, and certainly one of the best vocalist ever. One of the best in the world."
On their close bond, he shared: "It was an amazing friendship based on music to start with, and I remember sitting in the car just off of Hyde Park listening to a cassette of 'Wake Me Up Before You Go Go' and I said, 'George, that's the nearest record I've heard to a Motown record for years and years'.
"It was such a great record, and he and I became great friends."
Since his death many people have been coming forward to share the late singer's secret acts of kindness, and Elton, 69, says his "humanity" will be sorely missed.
He added: "I just want to remember him for his wonderful music and his kindness, which people are commenting on."
"He was the kindest, most generous man, and did it without wanting any publicity.
"I've seen him being so kind to so many people. I'll miss him so much for his music but more than anything his humanity."
Following the news of his death, fans took to Twitter to share stories of his philanthropy, that were kept secret during his lifetime.
'Pointless' presenter Richard Osman, who was previously an executive producer on 'Deal or No Deal', tweeted: "A woman on Deal Or No Deal told us she needed £15k for IVF treatment. George Michael secretly phoned the next day and gave her the £15k (sic)."
nd it wasn't long before Twitter users began to share their own stories of his generosity.
One person replied to Richard saying: "he gave a stranger in a cafe £25k as she was crying over debt. Told the waitress to give her the cheque after he left (sic)," while another added: "George Michael worked anonymously at a homeless shelter I was volunteering at. I've never told anyone, he asked we didn't. That's who he was."
Another wrote: "omg amazing! I remember he would phone help a London child every year and match all the donations," and one Twitter user said: "he would drive around London and feed homeless. Brilliant legend. Very sad (sic)."
Follow Emirates 24|7 on Google News.