Emily Blunt embarrassed by Matt Damon kiss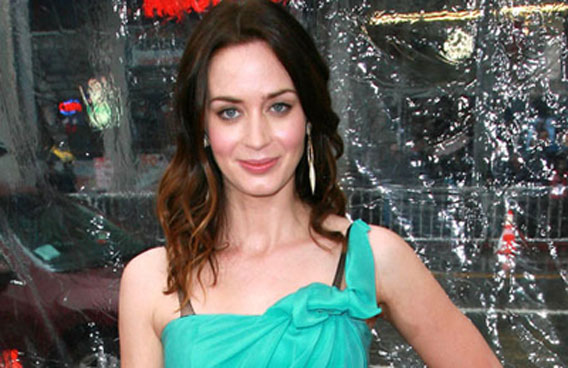 Emily Blunt laughed when she had to kiss Matt Damon.
The 27-year-old actress had to get up-close with Matt in new movie 'The Adjustment Bureau', and admits it wasn't easy because she kept on giggling about it.
She said: "She said: "It comes with the job. By the time Matt and I had become friends and I had got to know his wife Lucy, I laughed the whole time, because it's so embarrassing to kiss somebody who is your friend."
The British beauty famously dropped weight to play the role of a nasty secretary in romantic comedy 'The Devil Wears Prada' and had to do it again for the movie, although she found it hard because she is such a food fan.
She told Style: "I love to cook and I love to eat. I make a great Thai green curry and a great roast chicken.
"I do it all the time. Obsessively. It relaxes me and I get zenned out. I go into a meditative state and I don't want anyone helping me."
"When I did 'The Adjustment Bureau' last year, I had to get really thin again and it was hell. I had to get ripped at the gym."
Follow Emirates 24|7 on Google News.