Emma Watson quits college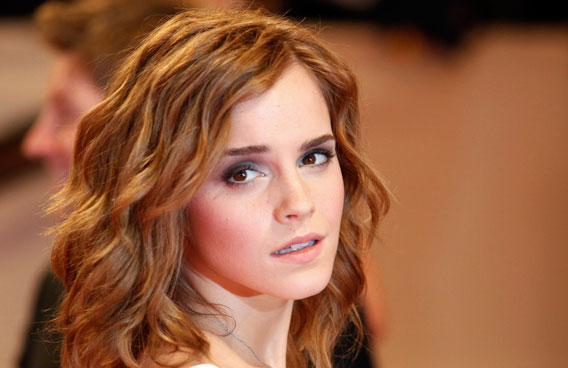 "Harry Potter" movie star Emma Watson has given up her schoolbooks and gone back to practicing witchcraft, for the films, anyway.
Watson, who portrays the boy wizard's sidekick Hermione Granger in the wildly popular movies, posted a message to fans on her website on Monday saying that she is taking some time out of Brown University to finish off the "Potter" films.
The final chapter, "Harry Potter and the Deathly Hallows: Part 2" will be released worldwide this upcoming July.
"I love Brown and I love studying pretty much more than anything but recently I've had so much to juggle that being a student AND fulfilling my other commitments has become a little impossible," Watson wrote.
"I've decided to take a bit of time off to completely finish my work on 'Harry Potter' (the last one comes out this summer) and to focus on my other professional and acting projects. I will still be working towards my degree...it's just going to take me a semester or two longer than I thought," the actress added.
Watson also thanked her fans for their "continuing support."
The actress, who turns 21 years-old next month, enrolled at Brown in September 2009 for a four-year degree course. She had played brainy Hermione since the first Harry Potter movie, which was released in 2001.
Follow Emirates 24|7 on Google News.