Emraan Hashmi's four-year-old son Ayan detected with cancer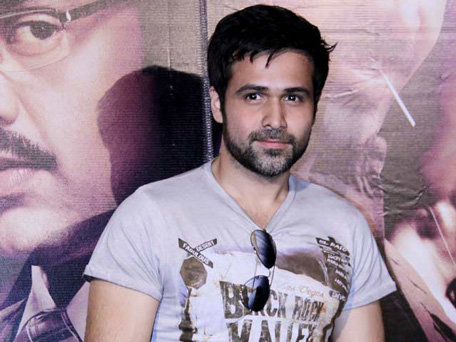 Bollywood actor Emraan Hashmi's four-year-old son Ayan has been diagnosed with first-stage cancer.
Uncle and filmmaker Mahesh Bhatt informed that his grandnephew has been diagnosed with a tumour in his kidney that was found malignant.
According to the city doctors immediate surgical intervention is needed after which the road map for the future would be decided and that would probably mean chemotherapy.
But all is not lost since the bone marrow scan is clear, so it is first-stage cancer and thus curable, reports Times Of India.
A heartbroken Emraan Hashmi called Mahesh Bhatt to give him the sad news and his uncle rushed to be by his nephew's side.
Hashmi was inconsolable , while little Ayan was playing nearby full of life.
Though shattered by the news Mahesh Bhatt said Hasmi and the entire family will fight this battle bravely.
The family will stick together and take the news in their stride and take the necessary steps.
After the bone marrow scan Hashmi will take all the challenges to deal with the catastrophe.
Mahesh Bhatt informed that Hashmi will continue with all his professional commitments without anything or anybody being affected with minor readjustments.
'Mr. X' was to be shot in South Africa from January 18. While the shoot in South Africa has been called off, the film will be shot in Mumbai so that the father stays close to the son in this difficult time.
Cousin Pooja Bhatt tweeted, "Life Is short, unpredictable, random. Reach out. Be kind. Clutch. Smother. Love. Tomorrow often never comes."
Follow Emirates 24|7 on Google News.