Enrique Iglesias' family reveal details of his twins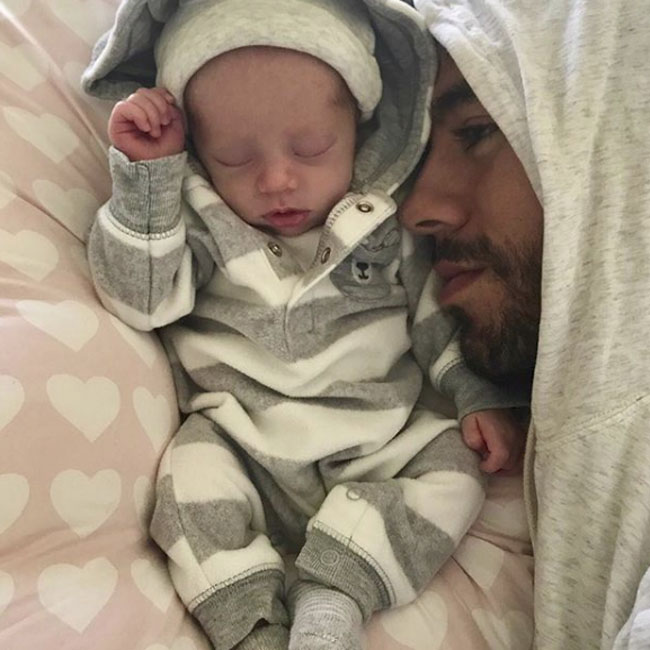 Enrique Iglesias' family have shared details of how the singer and Amma Kournikova are coping with becoming parents to twins Nicholas and Lucy.
The 'Hero' hitmaker and his longtime partner Anna Kournikova welcomed twins Nicholas and Lucy into the world in late December.
And now, Enrique's family has shared all the juicy details on the star's life as new father.
His mother Isabel Preysler told Hola! Magazine: "Enrique is extraordinarily happy. The children are perfect, beautiful and growing phenomenally well."
The 42-year-old singer's sister, Tamara, revealed: "Lucy looks more like Anna, she is blonde and has blue eyes, and Nico looks more like Enrique, more morenito[a little darker]."
And brother Julio told the magazine that Enrique, "will be a great father."
The 'Tonight' singer and his tennis star partner Anna, 36, managed to keep the pregnancy a complete secret from the public until the twins were born, but proud grandmother Isabel insisted that Anna had, "a perfectly normal pregnancy."
The socialite ex-wife of Enrique's singer father Julio Iglesias added: "She didn't have to do mandatory bed rest at any time. Anna hasn't had to hide. She has a very simple and homey life."
Meanwhile, a source recently claimed that the couple even kept their pregnancy a secret from friends and family.
The insider revealed: "They had been preparing for a while to have kids and are over the moon. They spent a lot of time and money on their home to baby proof it."
"Privacy is their biggest thing, but Enrique wanted to share his love with the world. Both are very hands-on parents."
Enrique shared the first picture of one of his twins earlier this month on his Instagram account.
Captioning the picture, he simply wrote: "My Sunshine (sic)"
The couple have been dating in 2001 and are thought to have split briefly in 2013 before reconciling.
Enrique said previously: "We're just as happy. There comes a point when you've been with someone for a certain amount of time that I believe that you are like, married. I guess the only difference is that we haven't walked down the aisle."
Follow Emirates 24|7 on Google News.