Arabs love Valentine's all year round: study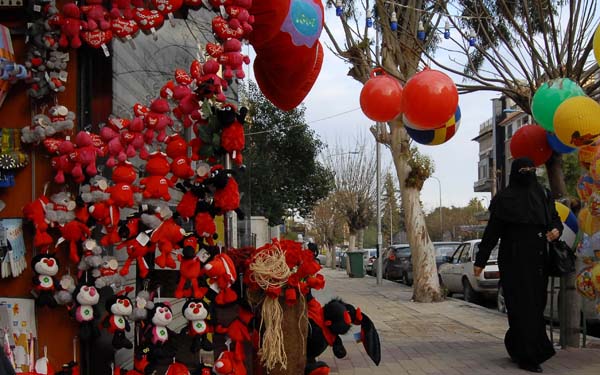 Denizens of the Middle East agree that Valentine's Day has been overly commercialised and say they prefer to show their love all year round – but that doesn't stop them celebrating the romantic holiday, a new study shows.
Over 80 per cent of respondents in an online survey carried out among residents of the GCC, Levant and North Africa countries said they were planning to arrange a special day, evening or weekend activity for their partner on Valentine's Day.
Compared to previous years, respondents generally agreed that Valentine's Day is just too commercial for their taste. Feedback also highlighted how love mustn't be assigned to a single day, and that there are perhaps better opportunities to celebrate relationships on anniversaries and other occasions.
Trends in hot gift items may also be changing. This year flowers and perfume were ranked on the top of people's "Wish List" for gift items, surpassing things like jewellery and chocolate as the go-to fallback.
While nearly 70 per cent of people say that their partner doesn't know what they want for Valentine's Day, what's surprising is that an almost equal number of people admit to not asking their partner what they would like!
"People enjoy rallying around public holidays and celebrations, so it's interesting to hear why they choose to go out of their way to make these seasonal occasions special," notes Tamara Deprez, Head of Yahoo! Maktoob Research, which conducted the study. "Traditions and personal beliefs play a huge role in that decision—insight that can speak to the larger cultural identity of a population."
The online survey was carried out among 2,437 residents of the Middle East and North Africa
Follow Emirates 24|7 on Google News.