Concerts, bikes, raffles highlight of Dubai fest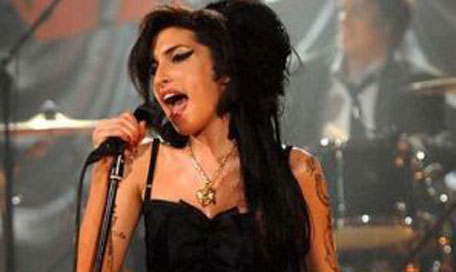 The Dubai Events and Promotions Establishment has unveiled the calendar of events for the sixteenth edition of Dubai Shopping Festival. Featuring international shows, concerts, shopping promotions, and raffles worth millions of dirhams, DSF 2011 promises to be spectacular in every sense, organisers said.
Ibrahim Saleh, Festivals Coordinator General and Deputy CEO of Dubai Events and Promotions Establishment, said: "The DEPE conducted numerous studies and researches while planning events for the sixteenth edition and this is part of our efforts in infusing innovation into DSF every year. This DSF, visitors can look forward to the gold raffle organized by the Dubai Gold and Jewellery Group, an exclusive Disney show that makes it world premiere during the festival, and experience the traditional souks that will be highlighted throughout the festival."
"The 16th edition is important to us as it crowns 15 years of achievements ever since DSF was launched in 1996. Looking back, DSF has welcomed over 40 million visitors, recorded a consumer spending of Dh84 billion, and given away prizes worth Dh1.35 billion. These figures are testament to the success of DSF and our commitment in offering the region's best in shopping, winning, and family entertainment," he added.
Some of the best known stars take the stage during this DSF. Amy Winehouse (Feb 11), Pharrell Williams and N.E.R.D (Feb 10), Tamer Housni (Feb 3), Faris Karam and Shireen Abdulwahhab (Jan 28), Rabeh Saker (Feb 10), Wael Kfoury and Ellisa (Feb 11), Fadel Shaker and Haifa Wehbe (Feb 18), and Indian singers K.K. and Sunidhi Chauhan (Jan 28) are some of the acts performing during the festival. And Disney fans across the world can look forward to this exclusive production that is making a world premiere in Dubai. Details are yet to be announced.
Opening Ceremony
On Jan 20, Dubai Shopping Festival 2011 will open with a spectacular show at the Burj Khalifa Boulevard and the Dubai Creek Park with fireworks to herald the beginning of 32 days of festivities.
Creations
'Creations' is a step towards the vision of establishing Dubai as the hub of fashion in the Middle East by creating and supporting all fashion related events that will cumulatively complete the needs and interests of fashion enthusiasts from all over the world. More specifically, the event is aimed at launching the city's and the region's emerging and existing fashion talents in an event that, in the years to come, will be looked upon as a sure ground for fashion careers of all sorts. From Feb 10 to 20 at Dubai Mall.
Skywards Dubai International Jazz Festival
DSF 2011 has lined-up an array of international events for visitors and residents. The Skywards Dubai International Jazz Festival 2011, featuring acclaimed blues stars from around the world, is one of the major highlights and held under the patronage of the Dubai Events and Promotions Establishment. Additionally, Jazz World, an associated event, is being held in partnership with The Walk at JBR and Dubai Shopping Festival from Jan 20 to 28. Jazz World showcases a diverse genre of jazz from renowned international artists, aiming to attract residents and visitors with different tastes in music.
Concert by Ustad Mohammad Reza Shajarian
Acclaimed Persian traditional singer, composer and a living legend of Persian music Ustad Mohammad Reza Shajarian, is set to perform on Feb 17 at the Sheikh Rashid Hall in Dubai World Trade Centre. Ustad Shajarian is also known for his mastery of Persian calligraphy and has been nominated twice for the Grammy awards in addition to being honored with the UNESCO Mozart Medal. Tickets are priced at AED 295, 550, 730, and 915. Tickets for the concert can be purchase online at www.oasispromotions.ae.
DSF desert camp
An outdoor event that will surely attract families, the DSF Desert Camp is a getaway from the city and a return to nature. Organised throughout DSF, families and visitors have the options of renting tents for days or choosing from the endless number of activities designed for adventure enthusiasts.Attractions include camel rides, quad bikes, and horse riding, in addition to barbecue facilities and an exclusive food court that will serve local cuisine amongst many others. Those who would like to indulge in a bit of shopping will even find a souk selling traditional clothes, handicrafts, and other traditional products. Children can look forward to a kiddy rides zone and an inflatable zone. If these weren't enough, the camp will stage entertainment shows throughout to provide a real memorable outing. The camp is open to public who can either book the tents or come in for a day of pure excitement.
Gulf Bike Week
Gulf Bike Week, organized in partnership with DSF 2011, is held under the patronage of His Excellency Mohammed Ben Sulayem, FIA Vice-President for Sport and President of the Automobile & Touring Club of the UAE (ATCUAE). The event is the Middle East's only dedicated Bike Festival that showcases the very latest in sport bikes, cruisers, off road and all terrain vehicles, apparel, accessories, custom-designed bikes and motorcycle-related products as well major international lifestyle brands from Europe, the USA and Asia. Highlights of the event are concerts by Amy Winehouse and Pharrell Williams.
Dubai Carnivals
As the vibrant and colourful face of DSF, Dubai Carnivals is an all-out display by various performers including jugglers, stilt walkers, unicyclists, and musicians to showcase the festive feeling of DSF across Dubai. Dubai Carnivals will hit the streets and malls during Thursday, Friday, and Saturday with hundreds of performers.
Street Events
Prominent streets such as Rigga, Seef, and the Walk at Jumeirah Beach Residence will join in the DSF festivities and host fun fair areas for families and children. These venues will also have restaurants, kiosks, and performers to add to the street experience.
Carpet Oasis
An exhibition and sale of some of the rarest, largest, and most unique carpets and rugs from around the world, Carpet Oasis is an attraction for those who have a penchant for not only carpets but culture and history. Spread across thousands of square metres, the exhibition features products from areas renowned for carpet-making such as Iran, Turkey, India, Pakistan, Afghanistan, and Turkemenistan. Apart from carpets and rugs, handicrafts are also on display. From Jan 20 to Feb 20 at Airport Expo Dubai, West Hall
Kavi Sammelan and Mushaira 2011
A gathering of renowned poets from all across the Indian sub-continent, Kavi Sammelan and Mushaira re-lives a literary tradition spanning many centuries. The event is popular among millions of Hindi- and Urdu-speaking audiences across the globe. It takes place at The Indian High School on Jan 27.
Lexus Mega Raffle
The Lexus Mega Raffle entitles coupon buyers the opportunity to take home a Lexus LX570 and Dh100,000 in cash every day for 32 days of DSF. To add to the excitement, coupons collected through DSF will be entered into the draw for the grand prize where one lucky winner will get the keys to a limited edition Lexus LS600hL. Every ticket will thus have a second chance at winning an amazing prize. Each raffle coupon costs Dh200.
Nissan Mega Raffle
The Nissan Grand Raffle is giving away shoppers this DSF the chance to drive home a Nissan SUV every day. On purchases form ENOC and EPPCO outlets and participating shopping malls, shoppers will enter a daily draw to win one SUV from among the Patrol, Armada, X-Trail, Murano, Xterra, Pathfinder, and Qashqai. Additionally, all coupons will be entered into the grand draw where ten winners will walk away with a Nissan model each.
Gold Raffle
The Dubai Gold and Jewellery Group is back this DSF with a gold promotion that is giving away prizes worth millions during 32 days. Every gold shopper has the chance to take home gold and cash prizes.
Dolphin Show
The Dubai Dolphinarium is putting up an exclusive show during DSF for children and families from Jan 20 to Feb 20.

Sound and Light Show in Wafi
The Sound and Light Show in Wafi is one of the highlights of this year's DSF. Inspired by the renowned sound and light show in Egypt, the Wafi show is expected to present a colourful treat for visitors.
Follow Emirates 24|7 on Google News.