Dubai Metro Music Festival kicks off with captivating live musical performances across five metro stations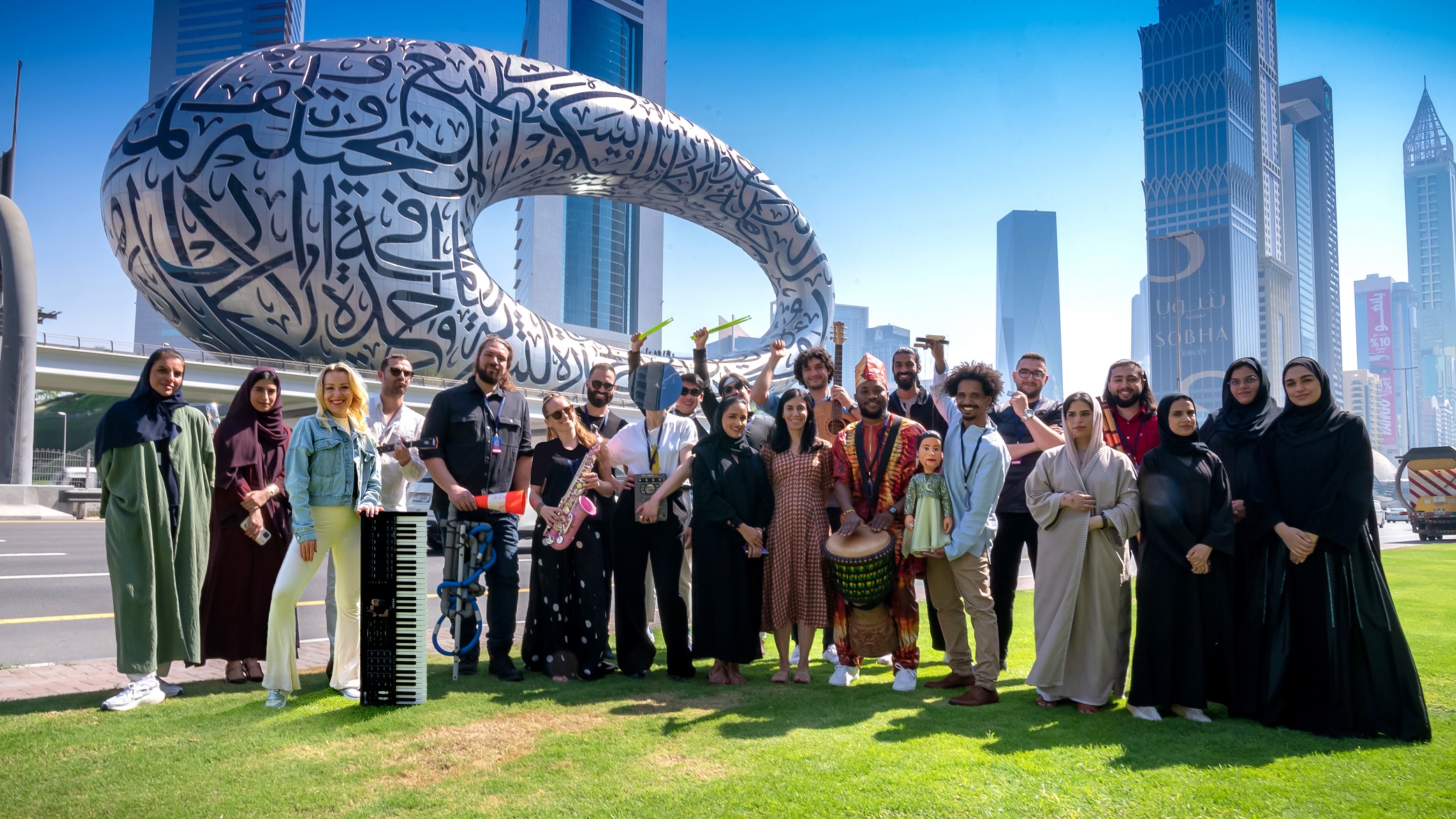 The third edition of the Dubai Metro Music Festival, organised by Brand Dubai, the creative arm of the Government of Dubai Media Office (GDMO), in collaboration with the Roads and Transport Authority (RTA), kicked off today with captivating live performances by some of the most innovative musicians in the region and from across the world.
Five Dubai Metro stations have transformed into stages for live musical performances as part of the week-long celebration of global music, which runs from 6-12 March. A total of 20 local, regional and international musicians representing unique sparks of creative talent in a wide range of instruments, genres and styles have joined this year's festival.
The first day of the festival saw vast numbers of commuters and music lovers flocking to watch musical performances at five metro stations - Union, Mall of Emirates, Burjuman, Dubai Financial Centre, and Sobha Realty. The first day featured four unique performances at each station.
Amina Taher, Senior Executive Marketing, Brand Dubai, said: "The first day of the Dubai Metro Music Festival attracted an overwhelming response from metro commuters. Participating musicians enthralled audiences with mesmerising performances featuring string, percussion, wind, acoustic and other unusual instruments, including ones made of recycled objects. Through celebrating diverse creative talent, the festival further strengthens Dubai's position as an attractive hub for talent from across the world."
Taher added that the variety of musicians participating in this year's festival reflects the city's rise as one of the world's most inclusive and dynamic cities.
The festival forms part of the ongoing #DubaiDestinations campaign focused on highlighting the exceptional experiences, events and activities of #DubaiArtSeason.
To view the full schedule of live performances held every day from 4.00 pm to 10.00 pm, please visit the following link: https://branddubai.ae/pdf/DMMF_2023_Schedules.pdf
Follow Emirates 24|7 on Google News.