Feb 2 regional premiere for new American Idol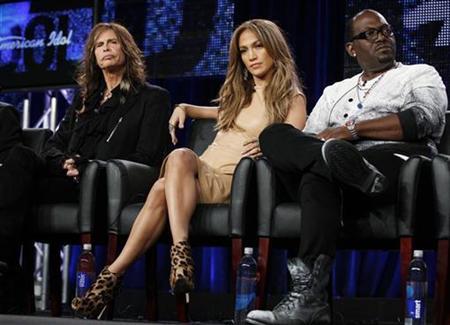 If it's big egos, barbed comments and non-stop fighting, you know it's time for "American Idol" – and that's just the judges we're talking about, the contestants are a whole other story.
But as the hit US television show rolls into its tenth season, all eyes Stateside have been on the new faces on the jury, with Simon Cowell making way for Jennifer Lopez and Steven Tyler.
Die-hard fans, of course, know they don't need to watch YouTube clips anymore. For the rest of us, the weepy-crawly show makes its regional debut at 9pm UAE time on Wednesday, February 2, with episodes every Wednesday, Thursday and Friday on America Plus and OSN Series HD.
It will be rebroadcast on Sundays and Mondays, OSN said in a statement.
'American Idol', for latecomers to the reality TV party, was spun off the British show 'Pop Idol', and as of January 2011, is the most-watched American show in the Nielsen ratings. It is also the only programme to have been number one for an unprecedented six consecutive seasons.
It has also become a recognized springboard for launching the career of many artists as bona fide stars. As Entertainment Weekly puts it, "It's given us Kelly, Carrie, Daughtry, and J Hud. 'Idol' rules the reality roost because the winners of Fox's ratings juggernaut actually do go on to greatness. And Taylor Hicks? He's the exception that proves the rule."
Follow Emirates 24|7 on Google News.