House 45 in Sikka: A Vibrant Oasis for Creative Arts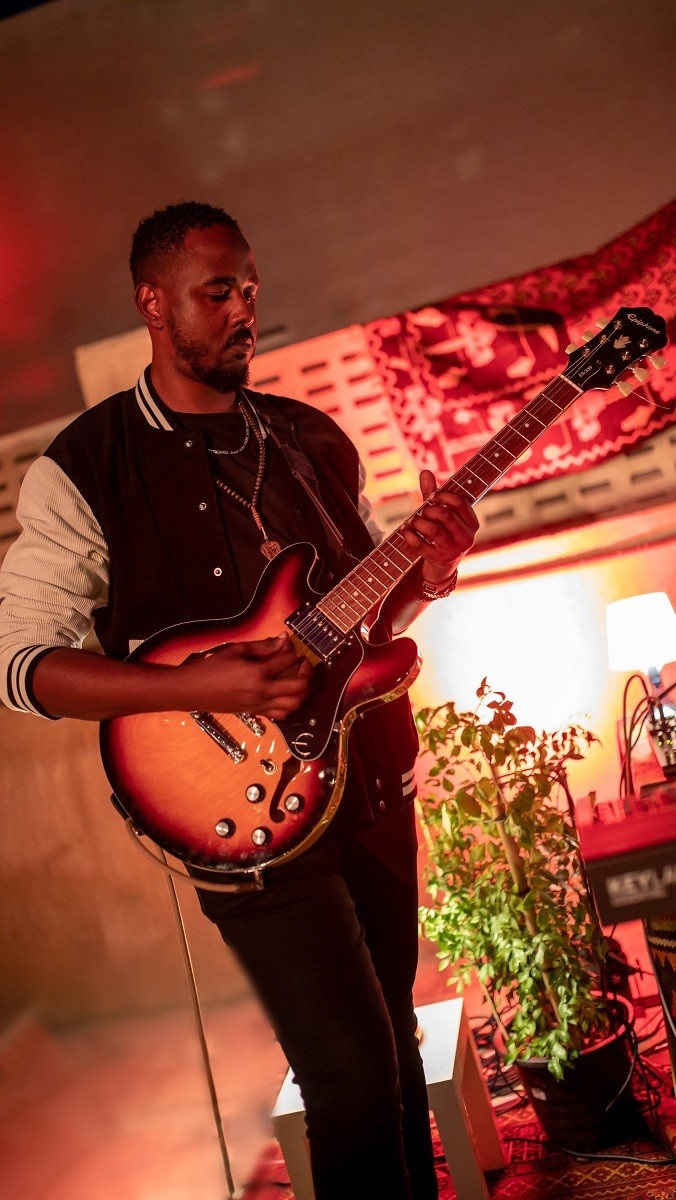 Sikka Art and Design Festival presents to visitors a wide range of creativity, artworks and inspiring talks at Al Fahidi Historical Neighbourhood, encouraging them to explore the richness of the local art scene and learn about the productions of the talents participating in the festival's eleventh edition, taking place until 5th March.
Sikka opens the doors of House 45 for everyone, under the supervision of experts from 'The Workshop DXB,' granting them the opportunity to enjoy innovative experiences, art installations, and musical performances.
House 45 is an incubator for many interactive workshops supervised by artist May Al Ali, who was inspired by the aesthetics of handicrafts. One such workshop is for jewellery-making that introduces children to methods of moulding clay to design unique accessories. Another is the weaving workshop that explores methods of spinning using the loom.
The Dreamcatcher workshop is an opportunity to learn a traditional Native American craft. Attendees use natural materials, such as feathers, beads, and string, to produce unique pieces of art, while the "Cosmic Canvas" workshop looks like a creative journey to teach young children basic watercolour techniques and ways of mixing them together to produce artistic paintings.
A group of other installations are present at House 45, chief of which is 'Chromatic Preservation' by Lebanese artist Ahmad Makari, a homage to international architect Luis Barragan comprising coloured textures covering some corners of House 45. Swiss 'S3k Studio' is also presenting its interactive work 'I Used to Sleep at Night,' employing three-dimensional lighting to create an immersive artistic experience. With 'Behind the Glass,' British 'FINK 22 Wainwright' is highlighting the interaction between light and shadow to provide a sense of movement using fabrics, spray paint and ink. Malaysian-Chinese artist Gary Yong created his work 'Midnight Through the Forest' to resemble a corridor of tissues consistent with the works of art inspired by nature.
House 45 is also hosting a group of panels and talks supervised by experts from the 'Last Seen Live' platform and the Karama Art club. Also hosted is a group of local and regional musical talents, including SQ, Saud G, and Fafa, who will perform 'Tales of Emirati Talents.' Digital art experts Rahim Mahtab, Fiona Robertson, Beno Saradzic, and May Ali will shed light on art and its relation to artificial intelligence while discussing trends in the global digital arts sector.
Beyond that, Sikka visitors will have a date with the creations of a group of musical talents presented by House 45, including performances by Filipino duo (WYWY), who specialises in 'dream pop' music; Syrian singer 'Ugly Moss,' distinguishable by his unique style and voice; Canadian 'AB,' one of the most prominent melodic voices in the region; and Iranian hip-hop artist KC Hamada. Other performances include a special segment for Soumalian Jara, known for her passion for spoken word and fashion.
House 45's programme also includes various performances by DJs, including DJ Brown Panda and DJ Patchoulee, among other hip-hop and funk talents, headed by Emirati 'SQ,' Nigerian T Buzz,' Emirati 'Abri,' Iraqi 'Shébani,' Emirati 'Saud G,' and Lebanese 'Bea El Kadr,' among others.
Sikka Art and Design Festival allocated a corner to display a variety of products from local brands within Dubai Culture and Arts Authority's framework for the emirate's cultural and creative industries. The festival also allocated an outdoor space dedicated to live gastronomy shows, which give visitors a lively experience in an inspiring atmosphere.

Follow Emirates 24|7 on Google News.