Indians head to Dubai for New Year bash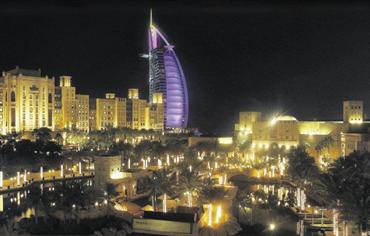 Dubai is the top choice for Indians for New Year parties and musical concerts – also thanks to annual shopping festival which begins in January.
"There are more than 600 bookings already for the New Year, Dubai being the favourite among the destinations abroad. People prefer the place because of the shopping festival starting there from January 5. And now with direct flights from Lucknow to Dubai, the feasibility of the option is more," SMA Sheeraz, a travel operator in India, told Times of India newspaper.
The next edition of action-packed Dubai Shopping Festival will begin on January 5 and will run for 32 days.
This year's biggest New Year bash in Dubai is billed to be celebrated on ultra-luxury ship Queen Elizabeth 2 which will see presence of VIPs, royals, celebrities and dignitaries. Top Bollywood stars like Shahrukh Khan and Salman Khan are also expected to mark their New Year celebration in Dubai.
Other major destinations where Indian holidaymakers want to start their New Year are Singapore, Hong Kong, Malaysia and Macau.
Follow Emirates 24|7 on Google News.