KHDA and Dubai Culture launch new heritage book about Al Marmoom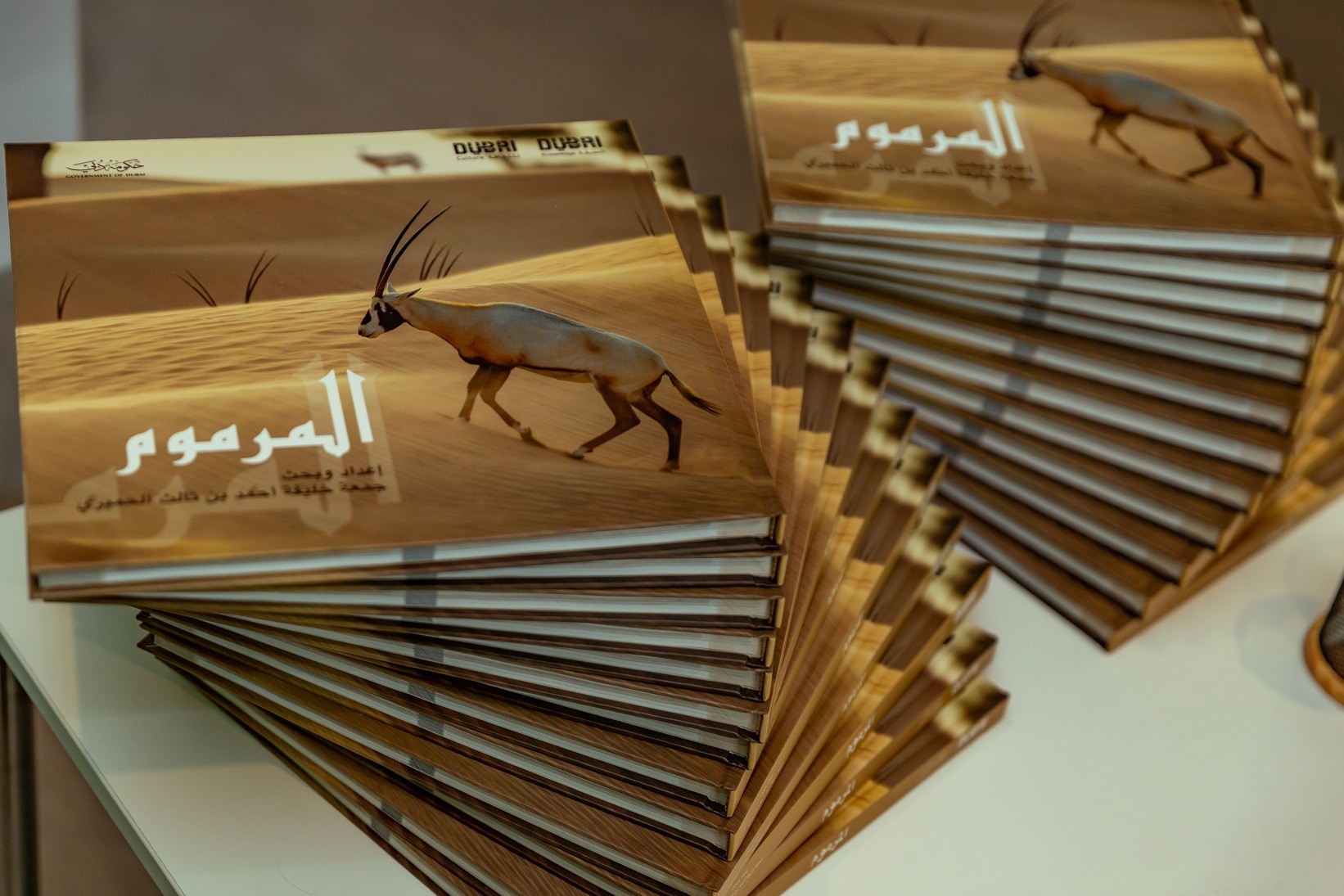 The Knowledge and Human Development Authority, in collaboration with Dubai Culture and Arts Authority (Dubai Culture), has launched a new book documenting Emirati heritage and life in Dubai's Al Marmoom area, the largest unfenced nature reserve in the UAE.

Written by Emirati writer and researcher Juma Khalifa bin Thalith, 'Al Marmoom' is the first heritage book developed by KHDA in partnership with Dubai Culture and was launched at Al Safa Art and Design Library.

The launch was held during a discussion session hosted by the library in the presence of His Excellency Dr Abdullah Al Karam, Director General of the Knowledge and Human Development Authority, and Her Excellency Hala Badri, Director General of Dubai Culture and Arts Authority.

Dr Abdulla Al Karam said: "Al Marmoom has become a destination for those who want to experience the beauty of the desert and the hallmarks of Emirati heritage. The book tells the story of Al Marmoom's environmental richness and its social heritage and offers cultural and educational content that will serve as inspiration for future generations.

"I extend my sincere thanks to my colleagues in the various government organisations who contributed to making Al Marmoom Reserve a destination for happiness and a way of life for the future."

Her Excellency Hala Badri stated: "The desert has always been a symbol of inspiration in Emirati culture and society. Our wise leadership seeks to preserve the environment and its wealth by launching Al Marmoom Reserve to be the largest environmental tourism destination, a sign of the unique vision and exceptional thinking that we are familiar with."

She added, "We are pleased to launch this valuable book, which captures the story of a place where the past, present and future are brought together. It highlights the concept of sustainability rooted in the values of Emirati society. We appreciate the great efforts to launch this heritage book about the Al Marmoom area and to make it available in schools. The book documents the history and civilisation of a country and highlights the determination that makes wishes and miracles come true. It enhances the position of our country as a meeting place for culture, entertainment, sports, tourism, and environmental awareness."

Author Juma bin Thalith, is quoted too: "When His Highness Sheikh Mohammed bin Rashid Al Maktoum, Vice President and Prime Minister of the UAE and Ruler of Dubai, announced the inauguration of Al Marmoum Reserve to be the largest eco-tourism destination jointly implemented by nine government entities, it inspired me to research the secrets of Al Marmoom and its human and environmental heritage to document the story of this beautiful place."

Follow Emirates 24|7 on Google News.