Lady Gaga Super Bowl Halftime Show to Feature Hundreds of Drones in Aerial Light Show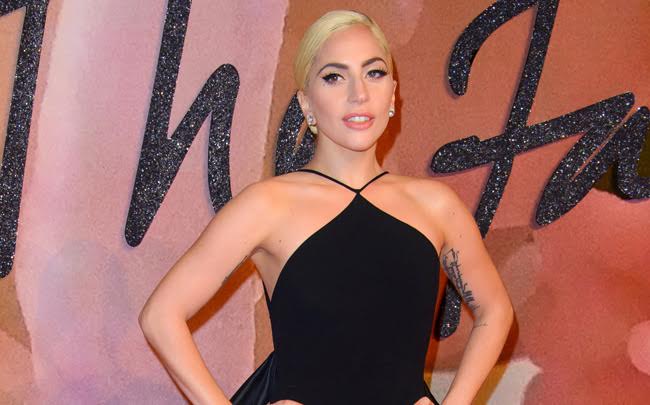 Lady Gaga's Super Bowl 51 halftime show Sunday will light up the sky with a coordinated swarm of several hundred aerial drones — forming a shapes as they hover above Houston's NRG Stadium.
The 12-minute halftime show, sponsored by Pepsi, will feature Lady Gaga performing under a canopy of shimmering drones, CNN reported Saturday, citing sources familiar with the production. It's the first time drones will be used in a live TV event, and the first time the robotic aircraft will appear in the Super Bowl.
Neither Gaga nor the event's organizers have revealed the set list for the halftime show. According to Twitter, the top four songs that fans tweeting about Lady Gaga's Super Bowl perf are hoping she sings are "Telephone," "Bad Romance," "Poker Face" and "Born this Way."
Related Super Bowl as a Politics-Free Zone? With Trump, Lady Gaga and Some Ads, That's Doubtful Along with the drone light display, Lady Gaga also may make her halftime entrance by descending from the roof of the stadium.
Gaga apparently confirmed rumors about the stunt on a radio show last week, revealing that it was her sister's idea to fly her above the pitch, per the New York Times.
Meanwhile, the internet was abuzz that Beyonce may make a cameo performance with Lady Gaga (aka Stefani Germanotta) at the show, after Gaga posted a photo on Instagram on Feb. 2 with the caption "Houston, you are beautiful," followed a bee emoji.
But Gaga dispelled the rumor on Thursday, saying that Queen Bey will not be joining her on the field, according to CBS Sports. (Recall that Beyonce last week broke Instagram's record for a most-liked post with a double baby-bump photo announcing she is pregnant with twins.) Tony Bennett, though, is scheduled to appear in a video intro for Lady Gaga.
The drones for Lady Gaga's Super Bowl set are expected to be supplied by Intel, which has been touting its Shooting Star GPS-controlled drones outfitted with advanced LED lights.
The tech company's drones — which can create more than 4 billion color combinations — made their public debut in an eight-week engagement over the 2016 holiday season for a light show at Walt Disney World Resort in Florida that required a fleet of 300 drones to be airborne for 12 minutes.
Watch Intel's video detailing a 500-drone light display, staged last October:
The Super Bowl's drone light show required special permission from the FAA, according to the CNN report. The agency has established a 34.5-mile-radius "no-drone zone" around NRG Stadium for the game for safety and security reasons.
Intel is involved in another Super Bowl first: The company is working with Fox Sports to create 360-degree replays recreated as of they were from the point of view of players on the field.
An array of 38 cameras positioned around NRG Stadium will capture video to generate the POV replays, which Fox plans to incorporate in the Super Bowl telecast.
Follow Emirates 24|7 on Google News.