Louvre Abu Dhabi Art Here 2022 extended until 19 March 2023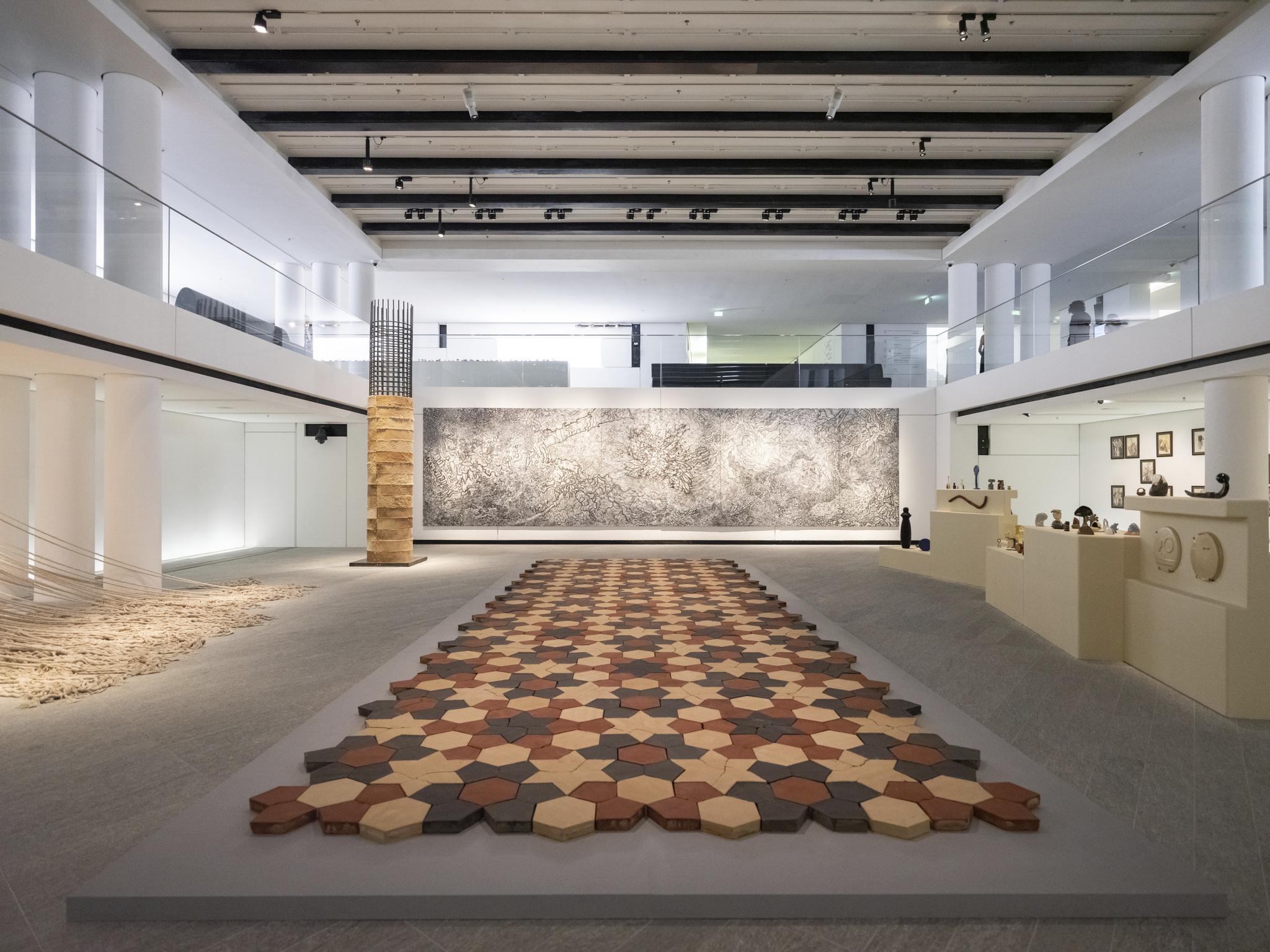 Louvre Abu Dhabi has announced the extension of Louvre Abu Dhabi Art Here until 19 March 2023. The decision to extend the exhibition's running time comes as part of the museum's efforts to provide museum goers opportunities to explore a diverse range of artworks.
Held in collaboration with Swiss watchmaker Richard Mille, the second edition of Louvre Abu Dhabi Art Here showcases the work of 10 shortlisted artists from the UAE and wider GCC region who have responded to the brief of 'Icon' and 'Iconic'.
The artists' works are currently on display at the museum's Forum, one of which will be awarded the Richard Mille Art Prize in March 2023.
The artists were selected by a distinguished five-member jury, including HH Sheikh Zayed bin Sultan bin Khalifa Al Nahyan, Chairman of UAE Unlimited, an art collector, and a patron of the Centre Pompidou, the British Museum and Sharjah Art Foundation; Morad Montazami, a curator, art historian, publisher and Director of Zamân Books & Curating; Hala Wardé, founding architect of HW Architecture, long-term partner of Jean Nouvel and the lead of the Louvre Abu Dhabi project; Dr. Souraya Noujaim, Director of Scientific, Curatorial and Collections Management at Louvre Abu Dhabi; and Reem Fadda, Director of the Cultural Foundation and curator of Louvre Abu Dhabi Art Here 2022.
The renowned international jury received 246 submissions from artists residing across the UAE and GCC, of which only 10 were shortlisted. These include Afra Al Dhaheri, Ayman Zedani, Dana Awartani, Elizabeth Dorazio, Manal Al Dowayan, Rand Abdul Jabbar, Simrin Mehra Agarwal, Shaikha Al Mazrou, Vikram Divecha, and Zeinab AlHashemi.
Follow Emirates 24|7 on Google News.