No Gangnam Style for UAE: Psy not coming for music fest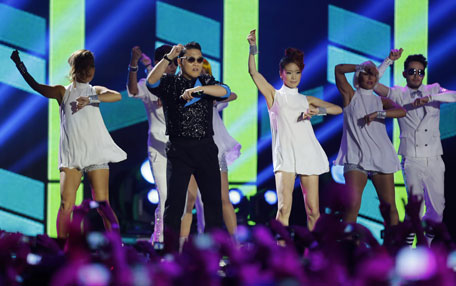 It's official now. The South Korean breakthrough artiste PSY who shot to fame for his Gangnam style is not coming to Dubai to perform at a musical festival later this month, the event organiser My Music X said today.
It said that "due to circumstances beyond its control and that of the performer, PSY will not be coming to Dubai to participate in the My Music X three-day music festival scheduled at the end of March" in Dubai.
In mid-February, My Music X announced a mega event over three days during the last week of March, with Psy sharing the limelight with Grammy winner Eve and Sean Paul.
The My Music X event will however still feature a host of internationally renowned performers including Sean Paul, Akon, Eve and others at the headline My Music X concert on March 28 at Atlantis hotel in Dubai.
Darrell Bell, My Music X Founding Partner, said: "We are confident that the first My Music X will still offer the public and our partners an outstanding musical experience of a kind they have never experienced here in Dubai or the region before.
"The main artists, events, workshops, club nights and DJs My Music X has planned for Dubai are right on schedule and we will announce details of new and additional talent in the days ahead. Our three day event has already attracted some globally renowned performers and industry experts such as the world famous music producer Teddy Riley responsible for producing several Michael Jackson tracks."
MUST READ:
UAE's Jumeirah Group of hotels announces new job openings

UAE jobs on offer: Ferrari World theme park hiring in Abu Dhabi
Emirates, Etihad and Air Arabia recruiting cabin crew, other staff
UAE's Jumeirah Group of hotels announces new job openings
Top 3 reasons why UAE pros quit their jobs
Follow Emirates 24|7 on Google News.