See you in Dubai tonight: M People, Heather Small, Jae Franklin in town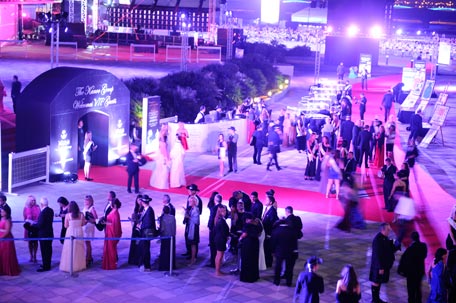 The Oil Barons Charity Ball is set to welcome more than 2,000 guests tonight (March 6) to attend the gala dinner for the oil and gas industry.
The 12th edition will see performances by lead singer of M People, Heather Small, soul singer Jae Franklin, and Dubai's band, The Maplejacks.
The event will raise funds for the support and treatment for cancer sufferers. All proceeds from the event will go to the UAE-based charity, Friends of Cancer Patients (FoCP).
Oil Baron and humanitarian, Dave Jackson, reminds the community not to underestimate the power of a single donation.
"My year as Oil Baron was the most humbling experience in my life – visiting cancer patients, many of them children, in hospitals and witnessing their resilience and ability to carry on with smiles on their faces despite the challenges life has presented them with," said Jackson, who is also Regional Director - MEA, Caspian, SE Asia at the international safety and protection company, Scott Safety.
"Sometimes it is easy to get carried away with the daily rituals of work and life, especially in such a fast-paced environment, but we need to take a step back and look at the bigger picture, at the important value of giving back."
An initiative backed by the Abu Dhabi International Petroleum Exhibition and Conference (ADIPEC), the Oil Barons Charity Ball has raised more than $2.1 million raised for FoCP over its past editions.
"As a community, it is our duty to offer aid to those who need it. Donations raised through this event can improve a patient's quality of life, give him or her a better chance of survival through access to treatment, or even save a patient through increased awareness, early diagnosis, and prevention," said Christopher Hudson, Vice President, Energy at dmg events.
FoCP provides financial, medical, and moral support to cancer patients and their families, besides encouraging early diagnosis and prevention through a variety of awareness raising initiatives.
Follow Emirates 24|7 on Google News.