Shah Rukh, Lara Dutta to perform in Muscat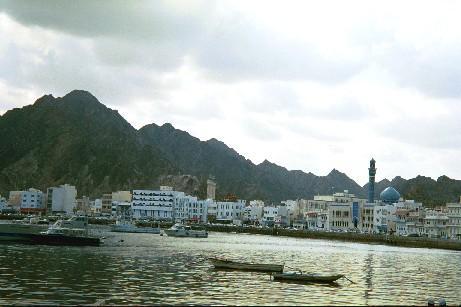 Bollywood actors Shah Rukh Khan and Lara Dutta are the headline attraction at an annual tourism event in Oman, with authorities hoping to lure Bollywood producers to film in the sultanate.
The Muscat Festival, which runs from January 27 to February 24, features a packed calendar that includes food festivals and a variety of sporting events.
"While singer Sonu Niigaam and actress Lara Dutta will perform at the fest on Feb 10, superstar Shah Rukh Khan will have a stage-show there on Feb 17," Salim Bin Adey Al-Mamari, Director General of Tourism Promotion, Sultanate of Oman, told media on Monday, the IANS news service said.
Hoping to lure over two million visitors from India and elsewhere, the Muscat Festival will have Oman's Food Festival (Feb 3-17), Muscat Fashion Week (Feb 22-24), Tour of Oman cycle race (Feb 15-20), and Extreme Sailing World Championships (Feb 20-24), besides many other events.
And to further boost tourism to the country, the Sultanate hopes to position itself as the next big location for Bollywood films.
"Film tourism is a growing phenomenon worldwide. We realise the importance and the reach of the Indian film industry and plan to encourage Indian producers and studios to film in Oman," said Lubaina Sheerazi, India Representative of Sultanate of Oman.
Indian movies are extremely popular in the southern Gulf nation and actors such as Shah Rukh Khan have a massive fan following among nationals and expatriates.
Targeting 12 million Indian visitors to Oman by 2020, Al Zadjali said that the country is a safe destination where the state income goes back to the people in the form of free education, free healthcare and almost no taxes to pay.
Follow Emirates 24|7 on Google News.