Wikileaks documentary goes on air today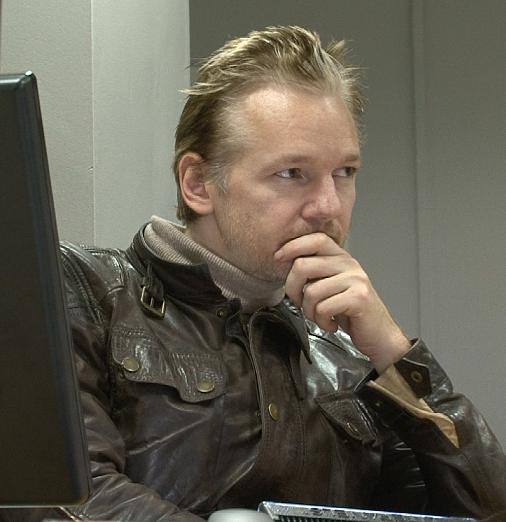 This one's for current affairs fans.
Sunday sees the television premiere of "WikiLeaks: War, Lies and Videotape", a hard-hitting film investigates the website that has given rise to one of the greatest controversies of the last decade – and one which is far from over.
WikiLeaks, an international non-profit organisation that publishes submissions of private, secret and classified media from anonymous news sources and news leaks, courted controversy by publishing hundreds of thousands of classified US diplomatic and military documents late last year.
From the site's inception through to the current conspiracy allegations, the documentary follows the story chronologically of the charismatic founder of the website and new enemy number one of the Pentagon – Julian Assange.
Assange is exclusively interviewed for the film about the motives behind the WikiLeaks organisation and the impact it has had around the globe.
Directed by award winning investigative reporters Paul Moreira and Luc Hermann, the film travels to London, Washington, Reykjavik and Paris to meet the WikiLeaks journalists and hackers who are fighting for transparency and are challenging the all-encompassing rules of military secrecy.
"Making the film was extremely complex for Paul and I, at the most basic level in terms of getting close to Julian Assange and his team" says Hermann. "We had to travel to London twice without a camera to convince them to talk to us on film. They were under immense pressure, and having witnessed the impact of their activities in recent months, it is now clear why they were so cautious of us and the documentary we wanted to make."
The film also includes an interview with former number two and spokesperson of the WikiLeaks team Daniel Domscheit-Berg before he opens his own whistle-blowing website and publishes a novel about "his time at the world's most dangerous website".
Daniel is now a "dissident" after quitting the company. His claim is that the organisation is too centred on the figure of Julian Assange and that there was a rush to unleash big news stories in lieu of steadily building up the organisation.
"WikiLeaks: War, Lies and Videotape" airs Sunday, February 13 at 23:50 UAE time on Discovery Channel, part of OSN – Orbit Showtime Network.

Follow Emirates 24|7 on Google News.