Fashion is top priority: Kareena Kapoor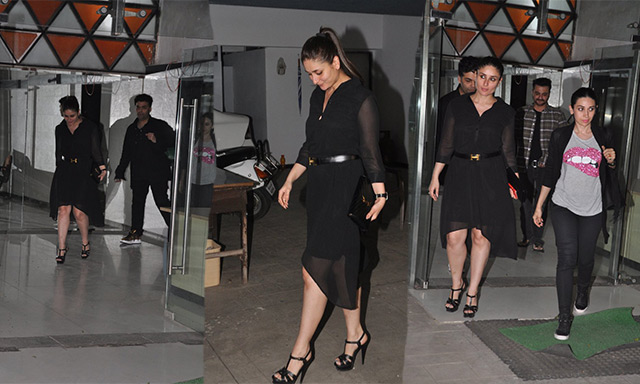 Seen walking the ramp for Anamika Khanna at the recently concluded Lakme Fashion Week, Kareena Kapoor says fashion has become an inseparable part of her life and work.
"Whether in terms of life or in films, for an actress fashion is now top priority. In films it is different, because we do different kinds of films and play different kinds of characters, actors are doing different kinds of roles and the costume is key what makes the character come alive. A lot of focus is on the costumes for films, of course, as well as brands," says the actress.
The actress adds that apart from the brand world, today's generation has in fact become more aware of costumes work by the actors. "Indeed, the brands also have become very particular in terms of fashion and clothes. The youth of India love fashion. Everyone is discussing it. So why not? Actors have become more fashion conscious. As long as you are comfortable in what you wear. As long as you wear something that is comfortable it becomes stylish," adds Kareena Kapoor. Interestingly husband Saif Ali Khan also walked the ramp this time for the LFW and Kareena says that she would be walking with him the next year. "Anamika has already sanctioned it. He will walk with me next year. He is already jealous that I am the brand ambassador for Lakme," says the actress.
Follow Emirates 24|7 on Google News.