A theatrical celebration of Indian history in Dubai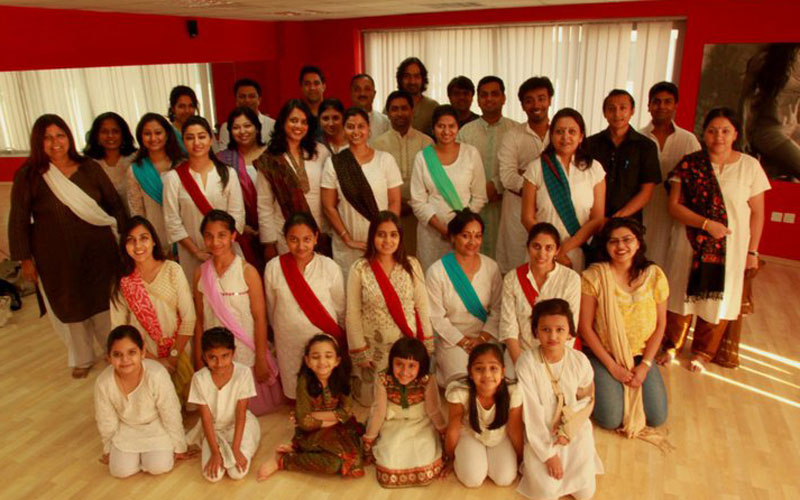 Sifting through the pages of Indian history, much can be found on the country's struggle for freedom in the early and mid 20th century.
Travel back a millennia and its celebration of pleasure and spirituality shines through in the ancient texts of the "Kamasutra".
Yet, many fail to realise that between these integral turning points in the Indian social evolution, there was a golden era where the patron arts were fêted with much aplomb and grandeur.
Perhaps the one name that can be credited for the rebirth of Indian music and traditional dance forms in the late 19th century is the very name that has slipped through the cracks during the endless narrations of the country's glory days.
Nawab Wajid Ali Shah, the tenth and last ruler of the kingdom of Awadh (present day Indian state of Uttar Pradesh), single-handedly revived the country's most revered dance form, the kathak, which was in danger of depletion in the hands of then British-ruled India.
His political affiliations may have doomed his reign, yet his love for the patron arts, which also included the revival of Indian theatre and the birth of a golden period during the country's struggle for independence, would be passed on for generations to come.
The birth of an idea
Celebrating that monumental contribution to a society in danger of losing its heritage is local group, Malhaar Choir. Comprising theatre aficionados, along with dancers and musicians, the group is staging the musical extravaganza Jashn-E-Awadh on February 25 and 26, as a contemporary retelling of Shah's pivotal role in Indian history.
Says Jogiraj Sikidar, the man who conceptualised the show and largely composed its music: "When I first started exploring projects that could be morphed into a stage musical, Bollywood was the first concept that came to mind. Yet, holding me back from implementing on that was the though that a song and dance musical is pure entertainment and no substance.
"We wanted something the audience could learn from, to take home with and connect to historically."
Sikidar says his first thought naturally brought him to Luknow as his musical studies were based there. Exploring the possibilities, Sikidar says: "It suddenly struck me one day: who laid the foundation of the Lucknow Gharana or school of music and arts and that's when I hit upon the name of Nawab Wajid Ali Shah."
What followed was tireless research that took Sikidar and members of the choir from the reels of acclaimed director Satyajit Ray's "Shatranj Ke Khiladi" to the national archives in New Delhi.
Musical odyssey
"He established Luknow as the country's centre for the patron arts," states Sikidar. "He revived what we now know as kathak, one of India's most revered dance forms.
"And if that isn't common knowledge enough, it is also noteworthy to mention that Shah was such a secular ruler that during an era where communal discord was common, he coined a greeting that bypassed religion – the word 'Adaab' or hello, which did away the Muslim and Hindu forms of welcoming someone under his rule, making everyone equal in their eyes."
Malhar Choir drew on important elements of his musical odyssey, but decided to retell it in a contemporary manner, which does not alienate today's audiences.
"The story unravels in present day, where a young boy who is interested in fusion music is on a journey across India to catch his favourite band in concert," he says. "En route, he lands in Luknow on a railway platform waiting for a train to get him on the final leg of his journey, when a shrewd tourist guide crosses his path, and the as they say, the rest is history."
The flashback sequence comprises musical compositions, which Sikidar says has been learned from his teacher Professor Rita Ganguly, along with 15 songs he composed himself based on different Indian raagas or notes. The lyrics, however, are poetic words penned by Shah himself in the era gone by.
"This is not your last-minute put together theatrical production, but one that we have worked on tirelessly since September last year," he reveals, whose first major production was "Rooh-e-Ishq", which unravelled the mystical world of Sufism. He adds: "We have 50 plus participants, with our budget alone is humongous as we wanted authenticity to reflect in the sets and the costumes."
Choreographing the dances is Vaibhavi Mhaisalkar, who is trained in the Lucknow style of Kathak, which Sikidar says will blow anyone away who is even remotely interested in any dance form.
Tickets for the show start at Dh50 and go all the way to Dh 70 and Dh150, with two-hour show being staged at 6.30pm on both 25th and 26th, at DUCTAC, Mall of the Emirates. Tickets are available at Gazebo and Kamat outlets in Dubai as well as DUCTAC Box Office. For more information, send an email to malhaar.choir@gmail.com.
Ask Sikidar if he's confident of Malhaar Choir's efforts and he simply says: "I am quite confident of its success because I know people will not walk away disappointed at all."
Follow Emirates 24|7 on Google News.