Aishwarya's Dubai double date for 'Jazbaa' world premiere [video]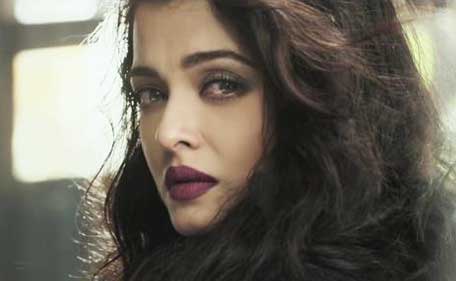 If UAE-based fans of Aishwarya Rai Bachchan weren't excited enough for the Bollywood actress' comeback film to be released in both Hindi and Arabic languages for the GCC market, the makers have now also confirmed both versions will also host its star-studded world premieres in Dubai.

Aishwarya Rai Bachchan, who will mark her big comeback in the Sanjay Gupta directed thriller 'Jazbaa', will be attending the premieres in Dubai, along with co-star Irfaan Khan and the director himself.

While a date for the simultaneous premieres has yet to be confirmed by organisers, both versions of the film will go on general release across UAE cinemas on October 8; hence, it is likely the premieres will be hosted a day or two earlier.


Along with the film being dubbed in Arabic, Zee Entertainment Middle East has also confirmed there have been talks to produce a special recorded Arabic song and video featuring a top Arabic singer, as part of its promotion.

"Releasing 'Jazbaa' in Arabic is a privilege to us and being one of the biggest satellite channels in the Middle East keeps us constantly on the lookout for innovation. It's certainly a first-of-its-kind release.

"The way the film is structured - a fast-paced, action thriller - makes it even better," Manoj Mathew, Chief Content and Creative Officer at Zee Entertainment Middle East, said in a press statement.

"The GCC market is very receptive to this kind of cinema. It's time to explore the non-traditional markets and regions for films now," he added, talking about the reasoning behind releasing the film in Arabic.

Zee has confirmed that the Arabic dubbed version of the film will also release in Egypt, Oman, Qatar, Bahrain, Morocco and Kuwait, as well as parts of southern Iraq and Jordan. A dubbed Arabic trailer has also released for the same.

All eyes are on this Bollywood release, as Aishwarya returns to celluloid after a five-year hiatus.

The actress plays a lawyer in the film, racing against time to save her child who is kidnapped during an intense trial in a bid to affect the case's outcome.
Follow Emirates 24|7 on Google News.