Akshay Kumar's producers go on 'Holiday'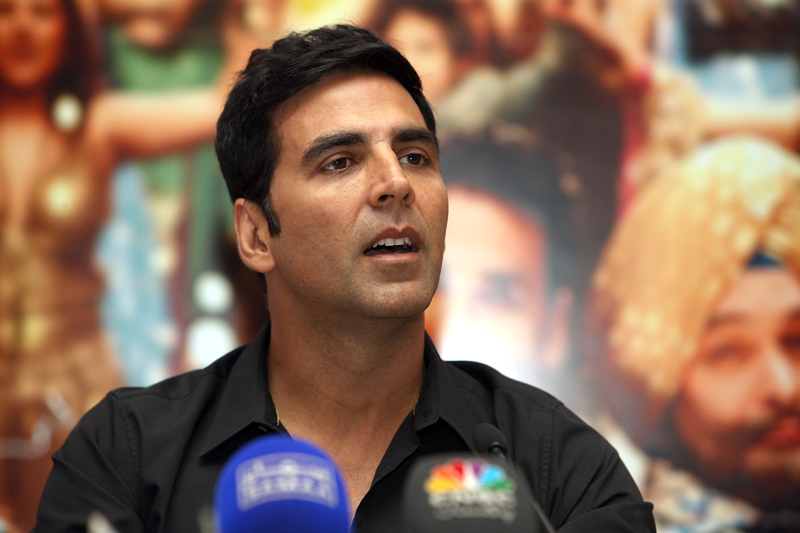 The Akshay Kumar-Pooja Bhatt war is still on. The actress turned producer director Pooja has been having a tough time protecting all the film titles that she has registered to make movies.
And it seems that Khiladi Kumar is hell bent on trying to yank off all her movie titles without her liking it and without the indignant actress' permission.
First it was Thank You. The Anees Bazmee directed film starring Akshay Kumar, Sonam Kapoor and others was produced by UTV and the corporate giant decided to go to court after Pooja rightfully refused to part with the title of the film.
UTV also managed to win the case even though the film trade associations had registered the title in Pooja's company Fish Eye Network's name. But then the court ruled that the film trade associations had no legal standing and allowed the film to release with the same name.
The said decision brought to light the fact that the film bodies were a completely useless outfit that could not even reign in one of their own members UTV and let them off the hook.
And now the battle lines are drawn again for Holiday. Vipul Amrutlal Shah, the producer of the Akshay film also called Holiday, approached Pooja for the title. Pooja has already produced, directed and released a Dino Morea starrer exactly eight years ago on Valentine's Day in the same name and hence holds the title as she has been continuously re registering it with the film trade bodies.
Pooja refused to give the title to Vipul Shah and the filmmaker went to the Film Producers' Guild asking for the title. He was refused. So he has now gone to another film trade body called the Indian Motion Pictures Producer Association for the title and registered it with a name called Holiday – A Soldier is Never off Duty.
Pooja Bhatt now says that she will fight the battle to protect her film's rights because she has to still exploit certain revenues from her film and the release of Akshay's film with the same title will jeopardize her film's revenue options.
Follow Emirates 24|7 on Google News.