Anne Hathaway set to play Catwoman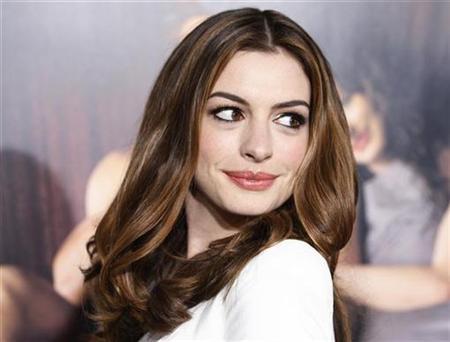 After playing a sexually overt free spirit in "Love and other Drugs", Anne Hathaway will continue to heat up the screens with Christopher Nolan's "The Dark Knight Rises," Warner Bros announced on Wednesday.
The actress has been cast as Selina Kyle, who is well known in Batman comic book lore as the human alter ego of the villainess who eventually becomes Catwoman.
"I am thrilled to have the opportunity to work with Anne Hathaway, who will be a fantastic addition to our ensemble as we complete our story," Nolan said in a statement to Access Hollywood.
Other actresses who have played the whip-cracking temptress are Michelle Pfeiffer, Halle Berry, Eartha Kitt and Julie Newmar.
No word is available on whethe Anne will actually play the Catwoman or whether she will simply be shown as a conflicted Selina Kyle, as Nolan showed Aaron Eckhart's "Harvey Dent" in "The Dark Knight" -- Dent was never actually referred to as "Two-Face" in the film.
The studio also said "Inception" star Tom Hardy will re-team with Nolan to play the villain Bane, who is best known in the comic books for cracking Batman's back and forcing him to end up in a wheelchair.
"The Dark Knight Rises" – with Christian Bale returning as Bruce Wayne/Batman – is slated for release on July 20, 2012.
Follow Emirates 24|7 on Google News.