Another Bollywood Award, another Salman Khan snub: SRK announces TOIFA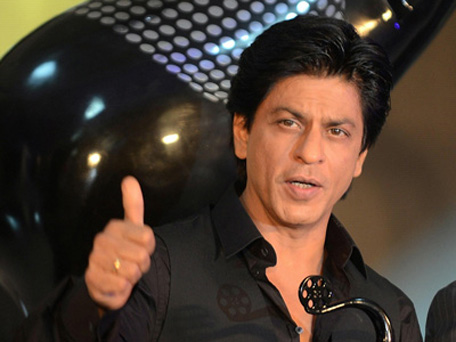 Now there is one more award function. And the man who has been in the middle of controversies of late, Shah Rukh Khan is the man who has been handed the mantle of announcing the Times Of India Film Awards (TOIFA).
TOIFA is being pitted opposite India International Film Awards (IIFA) which has been the biggest film awards held around the world and has its first award at Vancouver in Canada.
SRK unveiled the trophy for the event that will be held between April 4 and 6, 2013 and will also be performing at the opening ceremony.
"I wanna sing and dance. This takes India across borders," says the actor.
The three day event will have performances on the first day, special screenings on the second day and awards on the last day.
Ranbir Kapoor and Anushka Sharma will host the award function and Shiamak Dawar will choreograph it.
"I think we need a spectacular award function, a unique award function that Toifa is doing. I have been choreographed many award functions. I want to Indian cinema to be known across the world," says Davar.
The innumerable award functions coming up these days are also taking the sheen off such awards and the veracity that they have. Here's hoping that we have on good awards that Bollywood can be proud of in the 100th year of cinema.
MUST READ:
Beyonce talks about miscarriage & lip sync on Inauguration Day
Bollywood debut of 'Hottest Indian Woman of the Century': Freida Pinto
Bollywood's bad boys: Aamir, Hrithik, Shah Rukh and now John Abraham
Follow Emirates 24|7 on Google News.