Asha Bhosle talks Quincy Jones, retirement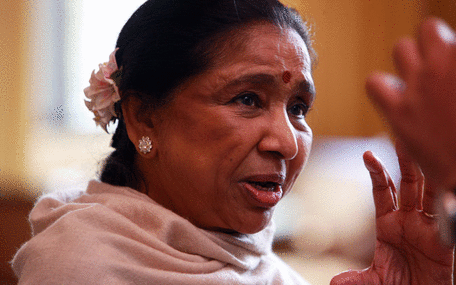 Fans expecting to relive the last half century or so through Asha Bhosle's songs on Friday may well be disappointed. The Bollywood singing legend says her show at the Dubai World Trade Centre will focus on her work with the composer RD Burman.
Although the diva refused to reveal her playlist – "If you print the songs I'm going to sing, the element of surprise is lost. And that should always be maintained," she told Emirates247.com during an interview in Dubai this week – she did say the show would offer an insight into the relationship she shared with the iconic composer, whom she worked with and was married to for over 20 years.
"I will talk about Burmansaab, about the food he liked to eat, how he lived and how he thought up new songs. And of course, you can expect a lot of his best songs, of every style," she said.
The 77-year-old diva, who has recorded some 13,000 songs in a variety of genres over the space of her career, is on a mini world tour of sorts, performing in India, the UAE, the United Kingdom and Australia over the next six months.
Asked where she found her indefatigable energy, Bhosle said she'd been taught to always keep busy as a child. "Energy is inside you, you can't buy it or take a tablet," she said in Hindi.
"From the time I was a child, I've been like this, talking, singing, dancing all the time. And if there wasn't anything to do, I'd sweep the floors or wash them down with soap water. My mother used to tell me, 'You're a djinn, there's something supernatural about you.' And it will be like that till I die."
And she said retirement was not an option she would consider any time soon.
"The day my voice tells me I can't sing, I'll stop. Until then, I'll keep going."
Having teamed with the likes of Boy George, REM's Michael Stipe and Robbie Williams and seen her music sampled by the Black Eyed Peas and Sarah Brightman, she said she was exploring new collaborations.
"I'm thinking about new things now. I want to work with Quincy Jones now. I've done a little work with almost everyone else, but Burmansaab thought Quincy Jones was a god. And I think by working with him, I'll fulfil one of his wishes, too."

Follow Emirates 24|7 on Google News.