Back to college for Sonam Kapoor (after Salman Khan)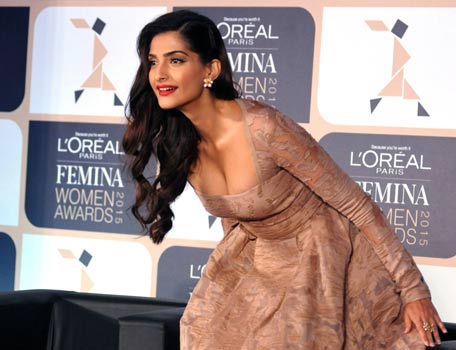 Even as Sonam Kapoor's career is not really going great guns, she regrets the fact that she did not listen to her actor-producer father Anil Kapoor and did not complete her education.

And that has been one of her biggest regrets in life and that seems to be troubling her as her films are not doing that well.

"It is my biggest regret that I did not complete my studies and I am going to complete my graduation this year, I am going to fill in the form and going to get my graduation in literature.

"I regret not being a graduate because when I meet people who are more educated, it hurts. I may be very well read, but then education is a must," says the actress strongly.

Sonam says that she stopped studies because she wanted to be an actor.
"I stopped studying in the 12th standard. I got my diploma etc and everyone was happy and I became an actress. I could have waited for four more years of my life but then I was too hungry to be an actor.

"A lot of people did advise me to finish my education or I will regret it. I want to advice all youngsters to finish their studies before doing what they want because if they disregard education, they will surely regret it 10-15 years down the line," adds the actress.

"Honestly, we have something called the market price in our country. I don't know how it works in the corporate sector. If my films open at a certain figure it does not make economic sense for the producer to give the same price to me as an actor like Ranbir Kapoor who may command a higher opening.

"But then my films have been made at a lower price and hence a lesser recovery is fine. It is mathematics and knowledge will help," she argues perhaps defending the average 'Khoobsurat' and the flop 'Dolly ki Doli'.
Sonam is currently working with Salman Khan in 'Prem Ratan Dhan Paayo' and we hope that her studies do not come in the way of her film shoots and she is able to pass both the exams – at the graduation level and the box office too.
Also see: Movie Listings in UAE
Follow Emirates 24|7 on Google News.