Bollywood review: Akshay Kumar gives his all to 'Gabbar is back'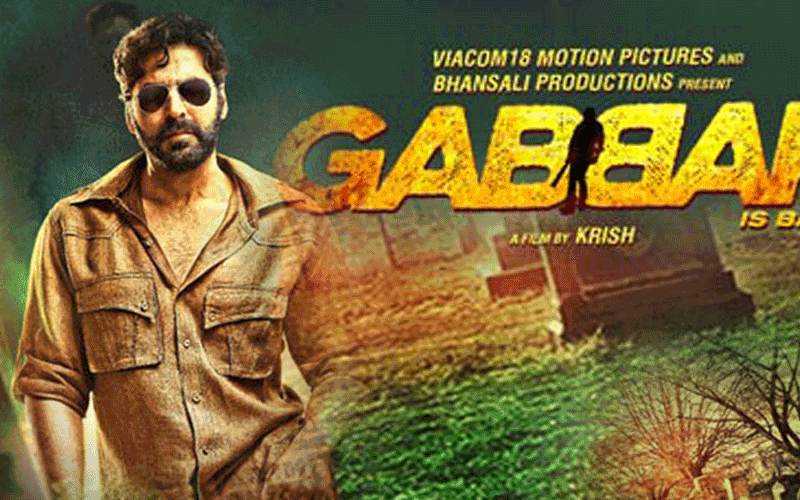 We've seen copious number of Bollywood super-heroes, with capes and without, vigorously crusade for a corruption-free country, but nothing quite prepares us for a hero fighting a bigger battle for brand superiority.
It doesn't matter whether he's a devil, or an angel. Whether he's good, or bad. Or, if he's a villain, or a hero.
What does matter eventually is, if he's a bigger brand than his enemy.
Yes, hidden deep within a revolution is a brand war between the hero and the villain.
It's Patil versus Gabbar!
"Go on, find out who is the bigger brand," challenges the hero with a villain's name, while the villain (with a hero's name?) glares back quizzically.
While the fight to clean up the system takes precedence over everything else, it slips to the background during their big face/off.
It's obvious Gabbar owes much of his popularity to the Bollywood classic 'Sholay' or to the bunch of daft police officers in 'Gabbar is back' who constantly ask, "who is Gabbar?"
The talk about youth power, and the need for change, loses steam as a raunchy item girl, a pretty wife, and cute girlfriend step in to sway and distract us, and Gabbar.
To use two-hours-and-10-minutes to drill home the point seems rather excessive, and regrettably irrelevant.
Director Krish's Bollywood debut disappoints greatly because of his inability to adapt the script of the 2003-hit Tamil action-drama 'Ramanaa' to our times. Had 'Ghajini' director AR Murugadoss and writer of the original tweaked it a bit, it could've benefited.
Akshay Kumar sleepwalks as the crusader of goodwill. Armed with some cringe-inducing lines, a few kick-ass moves, and an extreme allergy to the word 'sorry', Akshay slips into Adi-turned-Gabbar without much trouble.
"Our system is like a diaper. It is wet in some places, and loose in other places," he announces, much to our shock. Apart from borrowing legendary lines from the classic, this Gabbar clearly didn't get any powerful lines of his own.
His women – Kareena Kapoor Khan (who is honoured with 'big big hug' in the credits), and Shruti Hassan – are left to pout and pose in abandon. And, that they do with utmost sincerity. It's when one joins the revolt that things get unintentionally comical.
There are a handful of forgettable supporting cast, each more inconsequential and obnoxious than the other.
Sorry, Akshay! You've given Gabbar a bad name.
Follow Emirates 24|7 on Google News.