Bollywood review: It's better to leave Bipasha Basu's 'Alone'... alone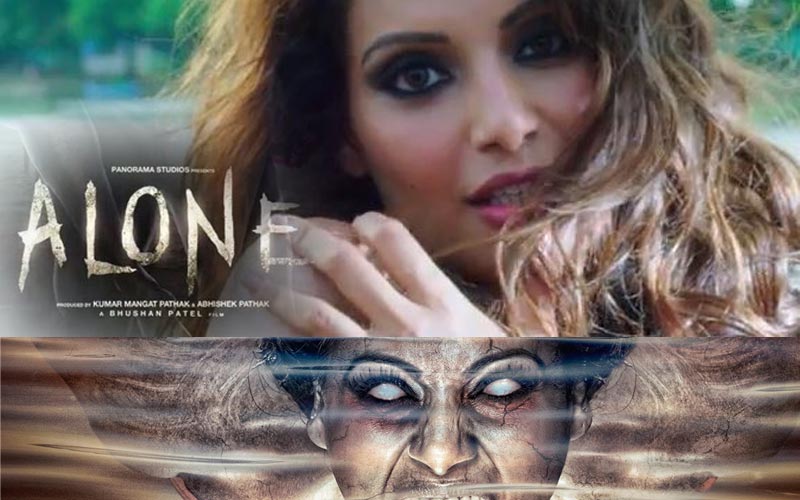 A worried husband tells his disturbed wife, "All the problem exists in your head… And you've got nothing in there!" That line pretty much sums up director Bhushan Patel's take on horror – horribly shallow, and unintentionally hilarious.
The audience were left laughing at the sheer stupidity of how the tale, and the lack of any real acting talent. In fact, had director Sajid Khan borrowed a few ideas, he and Bipasha Basu could've gained more laughs than they managed to in 'Humshakals'.
Instead of scaring his audience, Patel tickles us. Every shriek and scream were reduced to laughter so loud that it even muted the deafening background score.
Patel would've thought that he cracked it when he borrowed the storyline from the 2007 Thai blockbuster of the same title, but the absurd addition of seduction into his plot just ruined the creepy quotient. He compensates every eerie scene with an erotic song or embrace or kiss.
There's no manipulation of tension, instead the background score throws enough clues to make a normal person go deaf, but not afraid. He overuses some tricks to create fear, leaving us prepped even before he reveals it. And, he conveniently cuts shorts the days, and emphasises on the night, and the bed, instead.
It appears Bipasha Basu signed up for 'Alone' not under peer pressure (to do women-centric roles), but because she had way too many skimpy satin lingerie and lacy shorts to showcase. It's almost like she's desperate to slip back into her 'Jism' days, but unfortunately it worked years ago.
Debutant Karan Singh Grover seems in sync with his female star, and looks genuinely uncomfortable with his shirt buttoned up. While his lady is busy flashing her toned legs, he's fixated on flaunting his ribbed body. Clearly, the casting director was instructed only to hire pretty bodies.
Although our main leads try to scare us often and on, their focus on skin show distracts us (and probably the director even).
Sanjana and Anjana are conjoined twins. One dies after the other decides to get surgically separated for love. Kabir and Anjana are settled in Mumbai after marriage, but are forced to return to her ancestral home in Kerala when her mother suffers from a stroke.
Once home, Anjana is haunted by the spirit of her sister. Her husband takes her to the shrink, who subscribes romance and music to cure the disturbed mind.
It obviously doesn't work, but they refuse to move out to a hotel, and insist on staying in the haunted bungalow. Things get out of hand, people are thrown up in the air and flung around.
The spirit enters Anjana's body, but the priest who drives it out by referring to "the Bhootpuran" has no idea what to do after. He exits the scene, and leaves Mr. biceps to protect Miss. Long legs from evil. What ensues is 145 minutes of chaos.
Having not watched the Thai film, we are unable to judge whether Patel faltered on the selection or the execution. Either way, we wouldn't recommend it.
Follow Emirates 24|7 on Google News.