Bollywood Review: Ranveer, Anil Kapoor let 'Dil Dhadakne Do' soar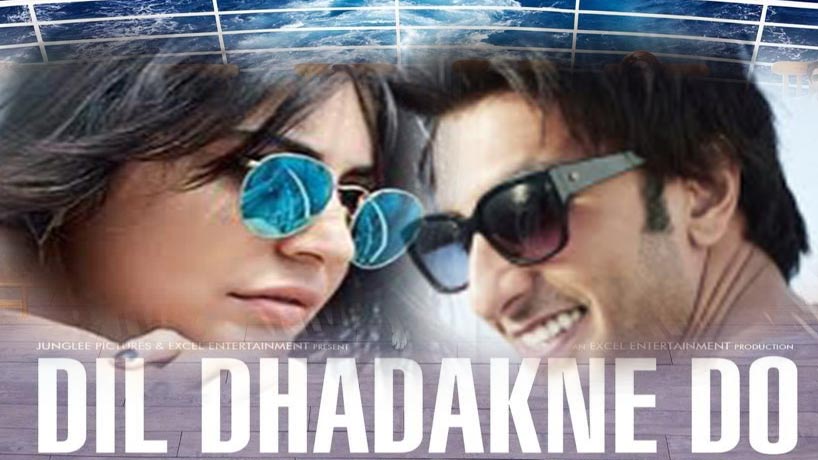 If you thought, it's all hunky dory in the world of the rich and the glamourous, then you are wrong.
It's not just about their pouts and Pradas, but about their pain as well.
And, it's this reality that director-writer Zoya Akhtar exposes in 'Dil Dhadkne Do'.
"Money can't buy you everything," echoes her free-spirited, dancing queen Farah, and sets the pulse of the movie.
Zoya gathers the dysfunctional Mehras and their equally affluent friends onboard a luxury cruise-liner, and unhurriedly uncovers their imperfect lives.
While the Mehras aren't very forthcoming initially about disclosing their deep, dark secrets, and ironing out their indifferences, it's their pet dog Pluto who lets us in on their troubles.
In fact, he adorably throws valuable insight into their complexities. While his expressions are naturally delightful, he's got Aamir Khan and Javed Akhtar to thank for pitching him perfectly and lending him great philosophy.
As the extravagant celebration – "8,000 euros per family" – unfolds over 180-minutes we discover how everyone's pretending to be cheerful until their repressed emotions eventually runs amok.
Much like 'Zindagi Na Milegi Dobara', Zoya uses a spectacular canvas to tell her story, and employs Carlos Catalan to frame them charmingly, and friend-and-filmmaker Reema Kagti to co-author the story. There's Istanbul in all its glory, but it's never allowed to overshadow the Mehras or their misadventures.
What pitches 'Dil Dhadakne Do' a rank higher than her earlier work is the writing. Nothing is spoon-fed, and every conflict is introduced, left to simmer, before its history or relevance is explained, thus crediting the audience with grey matter.
And, like all her movies, she's got her family to back her, with brother Farhan acting and penning the dialogues, alongside her father and lyrist Javed Akhtar. Farhan peppers the lines with popular movie titles, where 'Main Hoon Na' and 'Dil Chahta Hai' slip out of their Bollywood zone into real conversations.
Together they create an interesting world, one that's fun, complicated and interesting to explore.
But, much of the madness works because of Ranveer Singh and Anil Kapoor's exemplary team work. It's thrilling to watch Anil capture the complexities and insecurities without ever reducing Mehra into a caricature. He's outstanding, especially when he innocently discovers a secret affair.
Ranveer's equally talented, and tackles Kabir with finesse.
Even the women are top-notch, with Shefali Shah soaring above the rest. She surrenders to Neelam's quirks and eccentricities unquestioningly. One moment she orders her husband to skip the acting, while at another she lets him crush her with his sarcasm.
Priyanka Chopra's also got her moments of glory, and she doesn't falter. Anuskha Sharma's harmless, but her bee-stung lips continue to distract.
With so many people slipping in and out, it's interesting how the casting for the supporting roles is done with sincerity. Of the bunch, Farhan holds his own, and grabs our attention as the "famous journalist" Sunny, while Rahul Bose is equally impressive.
Apart from the spectacular performances and stunning locations 'Dil Dhadakne Do' has its moments of fun, laughter, drama, tears and romance. So go on, plunge in.
Follow Emirates 24|7 on Google News.