Bollywood review: You just can't ignore Vidya Balan's 'Ghanchakkar'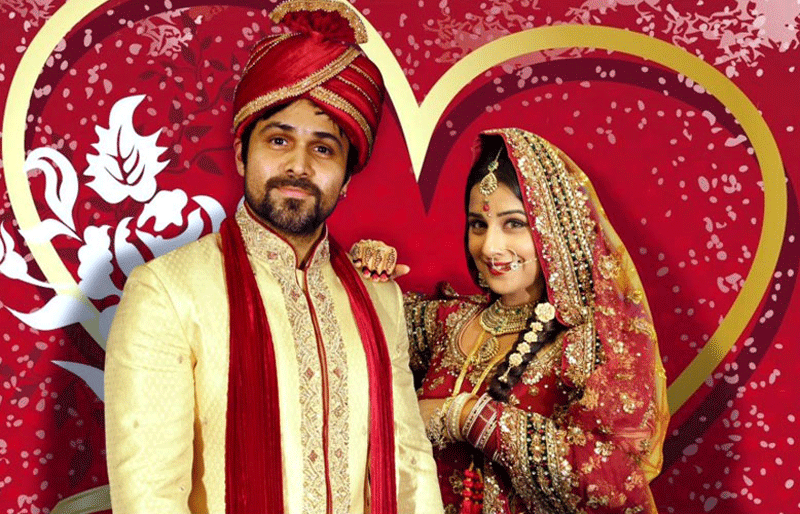 Much like his loud-mouthed, outlandishly-dressed Punjabi leading lady who goes about stirring a little too much or too less salt in her dishes, it's tough not to ignore director Rajkumar Gupta's 'Ghanchakkar'.

He tickles us with one of the most thrilling comedies, one that blatantly defies Bollywood stereotypes.

No buffoonery. No over-the-top characters (barring one). No slapstick moments.

Just normal situations that get twisted and turned due to one man's fading memory.

Yet, the jokes never run out and are paced sensibly, allowing us to appreciate Rajkumar Gupta's vision.

His poker-faced hero shoulders much of the movie, walking away with some of the best lines, but he selflessly allows his crazy wife and the two rogues who shadow him, enough screen space to showcase their talents.

At two-hours-and-17-minutes, Rajkumar Gupta's efforts does appear a little too indulgent, with the narrative slipping into slow-mode occasionally, but it's all forgiven as he brilliantly ties it all together.

He doesn't play safe and springs a clever twist, aiming for an incredibly crazy end.

Rajkumar's efforts, however, might be tough to digest for those grown on an appetite of Bollywood cliches. But, for the rest of us, it will be greatly appreciated.

Even his refusal to spoon-feed his audience, which is quite the norm in Bollywood thrillers, works in his favour. He allows each event to unfold at its own pace, and gives us ample time to exercise our grey cells.

Rajkumar and his co-writer Parvez Sheikh create a quirky world around "lazy lad" Sanjay, who is forced to embark on a whirlwind journey as he tries to piece together events of his past in a bid to salvage a massive treasure, which he had helped to rob.

His efforts are heightened as he and his mad-cap, fashion-conscious wife are both held hostage by the two goons who had partnered him in the crime.

They taunt and torture them, hoping to regain their share, but his sporadic memory loss plays spoilsport.

Emraan Hashmi spins one of his acting career's most understated, yet imposing performances. He crafts Sanjay's predicaments – his anger, frustration and suspicions – with effortless charm. Apart from the one night-out in his polka-dotted pyjamas, his costumes, unfortunately remain colourless.

It's his knack of mouthing funny lines with a poker face that leaves us chuckling.

His efforts are supported hugely by the gifted Vidya Balan, who refuses to allow Neetu's idiosyncrasies turn her into a caricature. Her Neetu adorably wears her heart on her sleeve.

Although it is her weird fashions and inept culinary skills that are initially highlighted, Vidya allows us to delve deeper into who she really is. Whether it's whipping the baddies for hurting her husband or mocking her mother-in-law for her daily phone routine, Vidya doesn't miss a beat.

Equally striking are Namit Das and Rajesh Sharma who play the ruffians Idris and Pandit.

'Ghanchakkar' relies heavily on the duo, and they don't falter. Their versatility is evident as they tackle comedy and crime astoundingly well.

Of the many moments that Rajkumar captures, it's the robbery where the trio are masked like Bollywood veterans that is the most side-splitting. A midnight chase, with one stripped to his bare essentials, also is hilarious.

After exploring the gritty world of crime in the humourless 'Aamir' and 'No One Killed Jessica', Rajkumar decides to give his third thriller a witty twist. One that truly deserves an applause.

Follow Emirates 24|7 on Google News.