Bollywood star Hrithik mobbed at mall in Dubai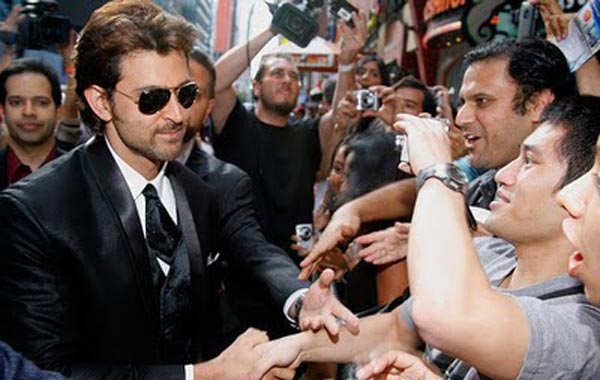 Hrithik Roshan bought his grandpa a pair of sunglasses at the Mall of the Emirates here in Dubai, but was mobbed while leaving, and ended up with scratches and bruises
Hrithik Roshan had to literally fight through thousands of fans in his bid to get his maternal grandfather J Om Prakash a particular pair of glares he wears, according to Indian tabloid Mid-Day.
The incident allegedly happened last Saturday, while he was in Dubai.
Hrithik wanted to buy a pair of sunglasses for his grandpa which were an exact copy of what he himself wears.
Little did Roshan know that it would become a scary experience. "He took his grandfather to the Mall of Emirates since it was a holiday but hadn't realised that it would be packed and that the crowds would mob him when they saw him shopping.
Hrithik was more worried about getting his grandfather away from the milling crowds," a source close to him said.
He dived into the nearest showroom, managed to get the exact pair after selecting everything carefully and with the help of 20 security guards, managed to get out of the mall in one piece.
But Roshan also got scratched on his hand and bruised on his arms.
Follow Emirates 24|7 on Google News.