Catherine Zeta-Jones reveals beauty secret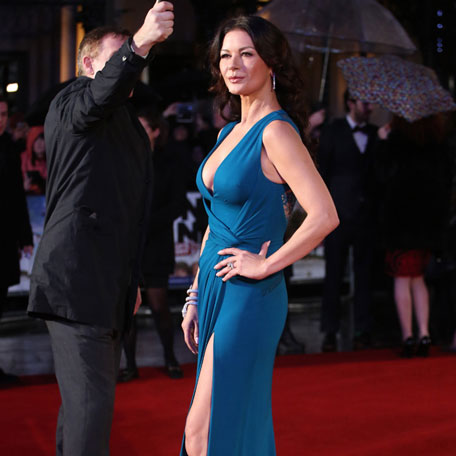 Catherine Zeta-Jones believes she has argan oil to thank for helping her keep her youthful looks.

The 'Dad's Army' star admits she struggles to keep her skin feeling hydrated because of her constant travelling and has likened it to a crisp.
Speaking in a webchat, she said: "I'm finding, just from travelling from New York and being in heated hotel rooms, my skin feels like a Walker's crisp at the moment, but I've been using some argan oil just to saturate my skin at night, so it has some nourishment as I sleep, to start the day a little bit more hydrated.
"The real hydration comes from within. You can never drink too much water. No diet sodas! I think happiness is the best tonic for keeping us youthful. Being happy with who you are inside radiates on the outside."
Meanwhile, the 46-year-old actress previously insisted she is not "aesthetically beautiful".
She said: "I am not aesthetically beautiful. I have a broken nose, I had a tracheotomy when I was a kid, I have broken capillaries and I'm always asking my husband, 'Do I look fat in this dress? Can you see that spot on my face?'"
Follow Emirates 24|7 on Google News.