'Dragon Girl' Rooney Mara: your queries answered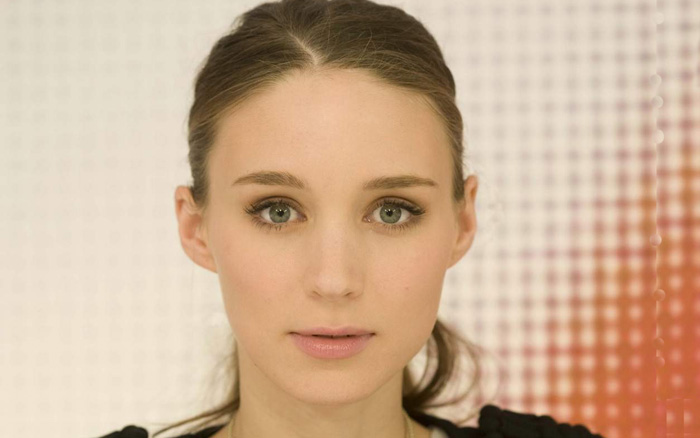 Little-known American actress Rooney Mara has scored a casting coup and will play the lead in three Hollywood adaptations of Stieg Larsson's wildly popular "The Millennium Trilogy", the first of which, "The Girl With the Dragon Tattoo," releases next year.Mara, 24, hails from New York state and will play Lisbeth Salander – the smart but anti-social pixie-haired hacker and investigator – opposite Briton Daniel Craig, 42, of James Bond fame.
So who's Rooney Mara and why does she have a funny name?
She was born in 1985 in Bedford, New York, and her full name is actually Patricia Rooney Mara. She landed her first lead role in "Tanner Hall", starring Amy Sedaris and Tom Everett Scott, a story of four girls set in a boarding school. Mara played Fernanda, who has an affair with a married family friend (Tom Everett Scott). That's when she dropped her first name: "I never really liked my first name," Mara stated to Paper magazine. "I never felt like a Tricia. And Rooney is more memorable".
But "Tanner Hall" isn't out till next month! What might I have seen her in?
Good question. She was in the reboot of "A Nightmare on Elm Street" and had small parts in TV dramas "ER" and "Law Order: Special Victims Unit." It's unlikely you've seen her in the comedy "Youth in Revolt, where her character memorably tries to sleep with 50 guys before she goes to college, or in last year's indie feature "Dare", where she also played a high school student set on expanding her life experience.
And she's in that Facebook movie, too?
Yes, in "The Social Network", where her character breaks up with Facebook founder Mark Zuckerberg, inspiring him to start the social networking website. Others in the film's ensemble cast are Jesse Eisenberg, Andrew Garfield, Brenda Song, Rashida Jones, Max Minghella, Rooney Mara, Malese Jow, Joseph Mazzello and a certain Justin Timberlake.
So who's she related to in Hollywood?
Interestingly, no one except her sister Kate Mara, who's been in "Entourage" and "24". Apparently Rooney wanted to be like her big sister, but resisted pursuing acting as a child, stating to The Journal News that "it never seemed that honourable to me, and I guess I was always afraid that I might fail." She did do a few student films while at New York University. The girls do hail from families that own the American football teams, the New York Giants and Pittsburgh Steelers.
And she beat out Natalie Portman to win this role?
Natalie and her manager Aleen Keshishian at Brillstein Entertainment even tried to option the books themselves, only to lose out to Sony and producer Scott Rudin. Other well-known names who were reportedly considered include Anne Hathaway, Evan Rachel Wood, Scarlett Johansson, Carey Mulligan, Ellen Page, Kristen Stewart, "Alice in Wonderland" star Mia Wasikowska; "Lemony Snicket" alumnus Emily Browning and Alison Pill, who appears in "Scott Pilgrim vs. the World".
How much money does she make?
The Hollywood Reporter says Rooney received $65,000 (Dh238,745) for her starring role in the low-budget "Nightmare." In order to test for "Dragon," finalists had to agree to test deals with salaries in the $150,000-$200,000 range as well as options for the second and third movies in the planned trilogy that also would bring with them significant salary bumps.
OK. Any other random information I need to know to appear clued in?
Mara oversees the charity Faces of Kibera, which benefits orphans from the Kibera slum in Nairobi, Kenya, one of the largest slums in Africa. The charity's goal is to build an orphanage in the region, for which six acres of land have been purchased. The charity auctions memorabilia from the Steelers and Giants. Rooney visited the area as a volunteer, at age 21, and was moved to help the orphans, many whose parents have died from AIDS and HIV-related illnesses. She began the charity due to her frustration with, according to Mara, the growing number of nonprofits that are just business opportunities. "The people who need help aren't really getting it. So I started my own", she told Interview magazine in 2009. She feels it necessary to balance her charity work with her acting career. "I need to do both; I can't just do acting," she told The Journal News.
Follow Emirates 24|7 on Google News.