Ed Sheeran smashes UK chart records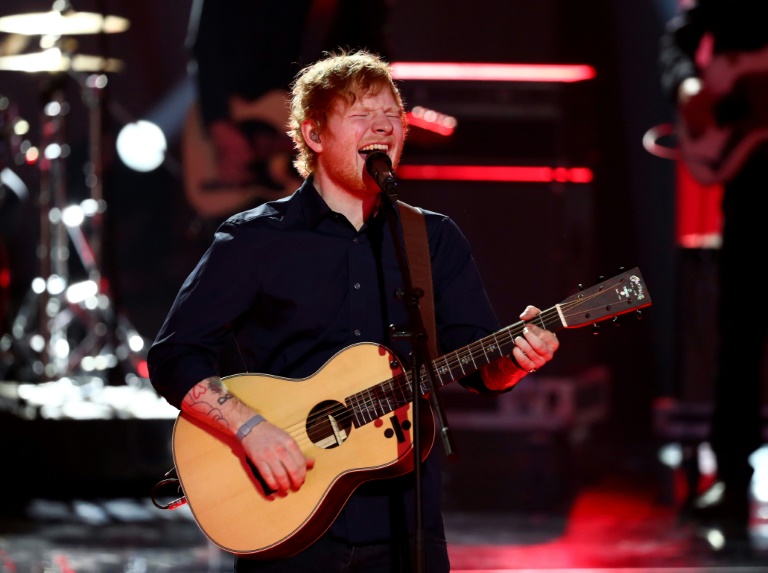 Ed Sheeran smashed a host of British pop records on Friday, taking the top five places in the singles charts and all 16 songs from his new album in the top 20.
"Divide" is the fastest-selling album by a male artist ever in Britain, shifting 672,000 copies in its first week, more than the rest of the top 500 combined.
Only Adele's "25" (800,000) and "Be Here Now" by Oasis (696,000) sold more copies across their first seven days of release.
Some 62 percent of copies sold were physical sales, while 26 percent were from downloads and 12 percent from streaming equivalent sales -- the highest first-week streaming sales for an album ever (79,000).
Sheeran also scored the biggest one-week vinyl album sale in more than 20 years.
No act has ever held the top five places in the singles charts simultaneously before, or come close to achieving 16 singles in the top 20. He has nine songs in the top 10.
Sheeran set the record for the most top 10 singles from one album, having notched up 10 so far. The previous record holder, Calvin Harris, landed nine from his album "18 Months".
"I never expected to have nine songs in the top 10 ever in my life so yeah, I don't know, something's gone wrong.
"But I'm definitely very, very happy about it," Sheeran told BBC radio.
Sheeran's "Shape Of You" is the number one single for the ninth straight week.
Follow Emirates 24|7 on Google News.