Farah Khan looking for her 4th man and an actress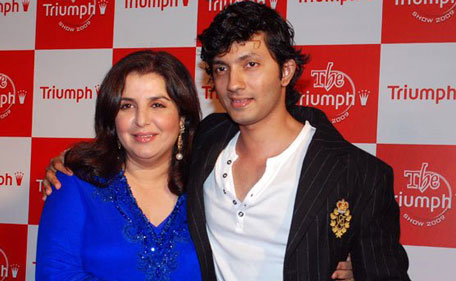 One 'comedy' of error called 'Joker' is certainly not enough for editor-turned director Shirish Kunder.
He is back (for bad or for worse)! Shirish now plans to produce a supernatural thriller. One small respite - he won't be directing the movie himself but will give chance to a new director.
Helping him in this new venture is wife Farah Khan. She is hunting for a new actress for the production and posted an advertisement of sort on Twitter.
"We r producing a film wid a new director n a superb script. Looking for a fantastic actress to play d female lead. Mail: 3scasting@gmail.com," she wrote.
Critics had trashed Shirish's 'Joker' calling it a joke. After giving a colossal flop like 'Jaaneman', all eyes were on Shirish Kunder's new sci-fi titled 'Joker' but it turned out to be a disaster.
Another film coming from Shirish Kunder might not be a good idea but who are we to advice Shirish.
On the other hand, Farah's upcoming film seems to be competing in an obstacle race. After roping in Shah Rukh Khan and Abhishek Bachchan, the choreographer-turned-director looks to be meeting a dead end every time when it comes to casting the fourth actor for her film.
After John Abraham and Dev Patel turned Farah down, rumour is that even the one-release-old Ayushmann Khurrana, has given her the ultimate snub by declining the project.
Sources say that the newbie apparently does not want to be part of a multi-starrer.
Farah recently signed on Prithviraj for the film. However, the last male actor still remains elusive. Now Farah is thinking of casting a newcomer.
However, both Farah and Ayushmann denied the rumour.
Follow Emirates 24|7 on Google News.