Five minutes with Opera maestro Nicola Luisotti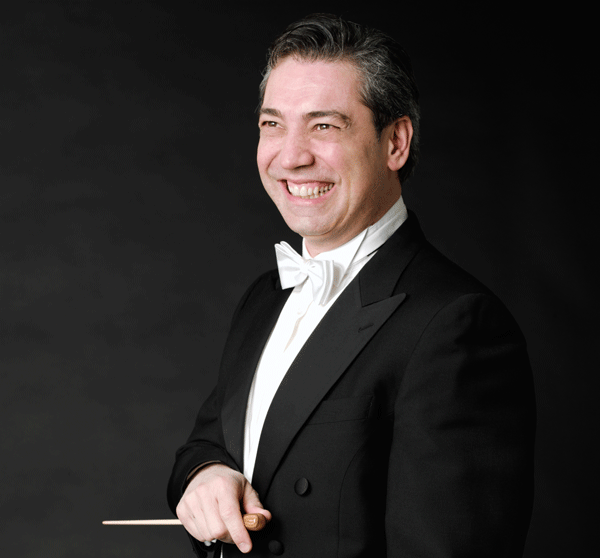 "Words destroy everything, but music is the voice of God," comes the profound thought from Italian conductor Nicola Luisotti, an acclaimed name in the Opera music circles.
Hailed by the New York Times as San Francisco Opera's "ideal maestro," and one of the principal guest conductors at the Tokyo Symphony, the living legend is currently in the UAE with music on his mind and a plan to stun the capital audience when he performs Saturday at the Emirates Palace, as part of the ongoing Abu Dhabi Festival.
Emirates 24|7 caught up with the maestro to discuss Opera and politics – two volatile topics that everyone loves to have an opinion about.
–What can audiences expect from your Saturday performance?
–NS: We have two wonderful singers that will wow even the most novice lovers of Opera. A concert such as this always has a tenor and a soprano, but we are including a baritone too and that will bring forth some very nice overtures.
–You are coming to the Middle East at a time when bad publicity has gripped the region with a spate of uprisings. What is your take on this?
–What you see in the international presses is a completely different point of view to what you witness here in the UAE.
It is saddening to read about what is happening in Libya and one can only hope that country finds a way to become a UAE, a land that is free, beautiful and comprises democratic values.
–Do you believe there is a fan following here for classical and Opera music?
–This is my first visit to the Middle East, but I am discovering that people here are just as enthusiastic to expose themselves to a vast culture of music.
As an Italian, I have grown up in a culture that has a history of classical music and the arts and I can see other markets opening up for it.
Frankly, I have a theory that music talks with everyone; it is the voice of God. The name of the God doesn't matter because it talks to all human beings.
I have played in America, Japan, China and Germany and the reaction to the music has always been universal.
–Would your concert need to be catered specially to speak to the audience here?
–The success of music is defined by the very fact that it needs no words. Words destroy everything but music is the voice of God, so it transcends everything.
Audiences will connect with it if they are lovers of music; it is as simple as that.
–How does classical and Opera compare in the popularity stakes with more mainstream music?
–They are different genres of music so you really can't compare the two. But I will say that countries that have been exposed to classical music for decades already have a developed love for it, while new markets such as China and now the Middle East are also opening.
China, for example, has been a closed society for decades. But in the last five-odd years, it is opening up and I have also conducted concerts there personally. You see a respect developing there for this genre as the exposure increases.
I hope for the same in the Middle East.
–Who do you write music for?
–That's like saying that Gicaomo Puccini (composer of "Madame Butterfly") wrote just for Italians or that Wolfgang A Mozart just wrote for the Austrians. Music transcends all barriers and I write music because it is my life, my passion. And those who listen to it are those who share that passion.
Lusotti will perform on Saturday alongside Grammy Award-winning piano virtuoso Yefim Bronfman and the Russian National Orchestra. These three giants of classical music will introduce an unforgettable night of Brahms, Beethoven and Verdi.
Show kicks off at 8pm at Emirates Palace Hotel as part of the Abu Dhabi Festival.
Follow Emirates 24|7 on Google News.