Four-legged 'Artist' star eyes Golden Collar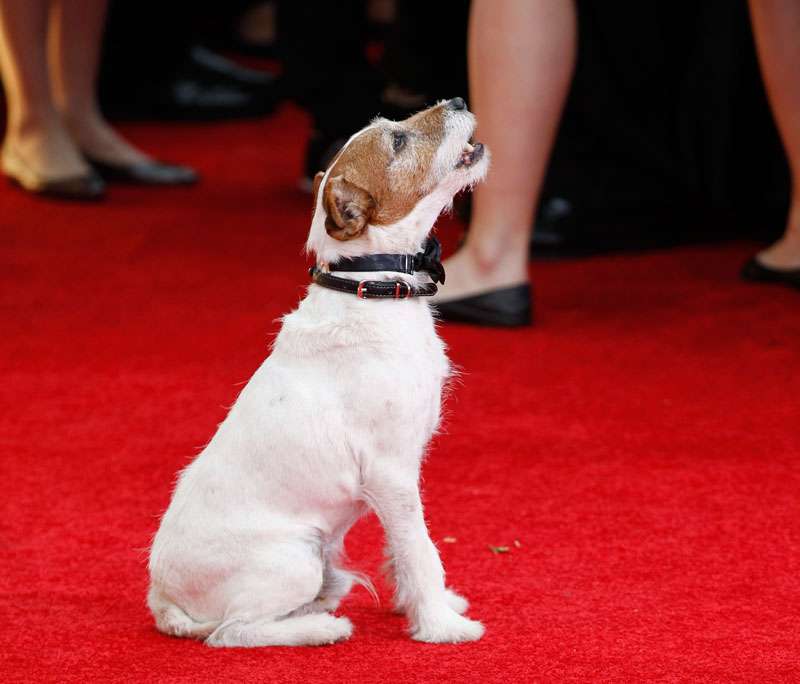 Uggie the four-legged co-star of silent film "The Artist" is tipped to win his own canine accolade, to go with the growing haul of honours bestowed on the movie in Hollywood.
The trick-performing terrier, who saves his master's life in the black and white film which won three Golden Globes and is hoping for Oscars glory, was nominated on Wednesday for a newly-minted Golden Collar award from 'Dog News Daily.'
"We're thrilled to have Penelope and Uggie announcing the Golden Collar nominees," the canine news outlet's boss Alan Siskind said after the launch by Penelope Ann Miller, who plays the wife of silent era star George Valentin.
"It's an honour to have both of them on stage to let the world know which canine thespians are being formally recognised and acknowledged for their tremendous performances in film and television in 2011," he added.
The 1st Annual Golden Collar Awards ceremony will take place on February 13 in Los Angeles, with red carpet arrivals and a private cocktail reception benefiting Los Angeles area dog rescue organisations and shelters.
Other nominees include Cosmo from the movie "Beginners" and Brigitte, aka Stella in the TV series "Modern Family," according to a press release on Dog News Daily's website.
Uggie has stolen the show with award show audiences -- useful, because the French-directed "The Artist" has bagged a growing string of awards in Hollywood and elsewhere in recent weeks.
The movie, a tribute to the silent movie era, is hoping for more good news next week when nominees are announced for the all-important Oscars, winners of which will be announced on February 26.
It will not be the first awards for Uggie, who was showered in glory last year at France's Cannes Film Festival where, to go with the top prize the Palme D'Or, he was given the Palm Dog.

Follow Emirates 24|7 on Google News.