Friendship Essential to Success for 'Three Amigos' of Mexican Filmmaking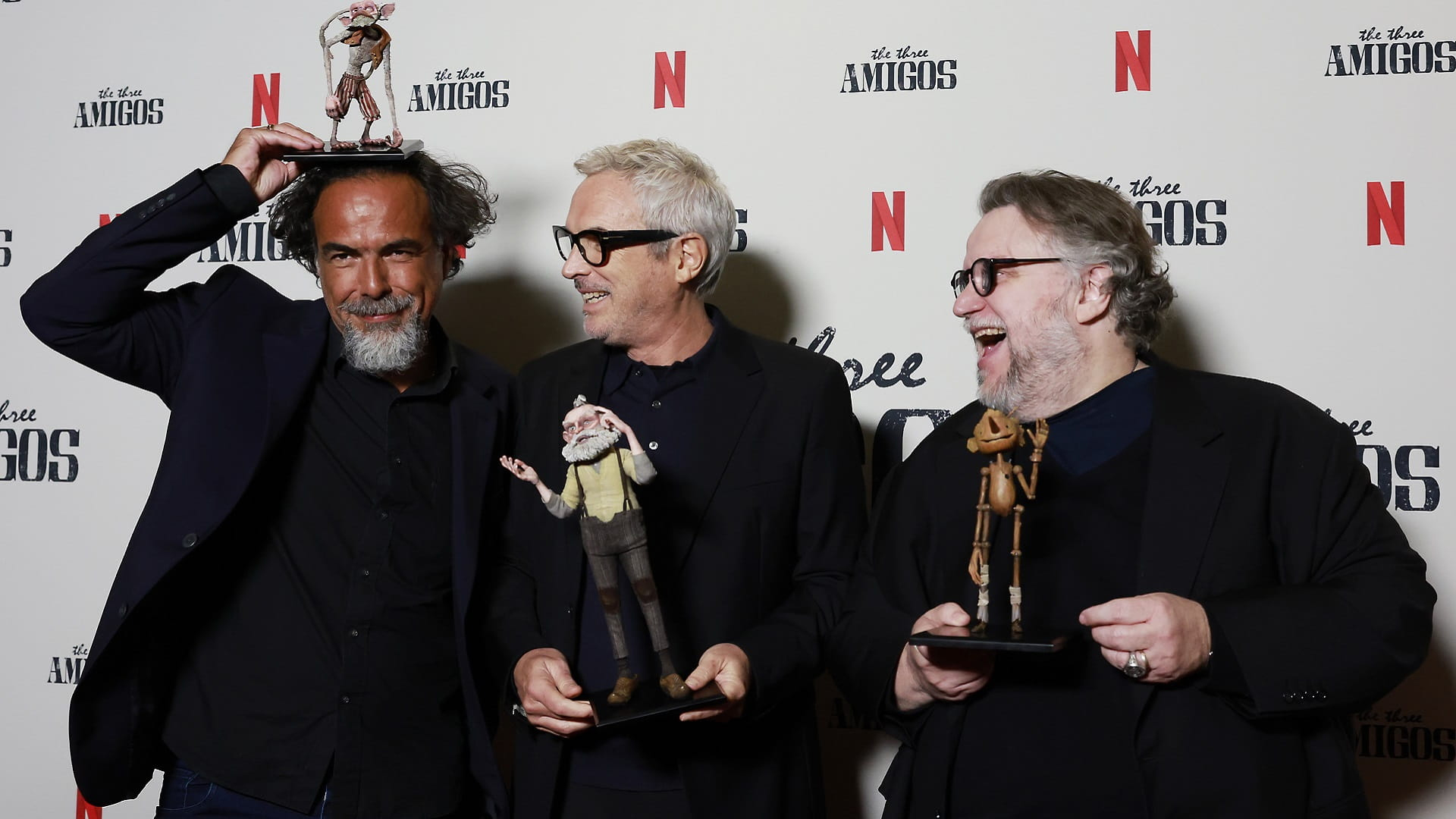 Directors Guillermo del Toro, Alejandro Inarritu, and Alfonso Cuaron, known as the "Three Amigos," have achieved numerous Oscar wins and contributed to a golden age of Mexican filmmaking.
At a recent event in Los Angeles celebrating their new films, the trio attributed their success to their longstanding friendship.
The directors, born just a few years apart, have known each other for decades and have frequently provided support and feedback on each other's projects.
Inarritu even went so far as to joke that he "could have been a good director without their intervention. But they have intervened and I survived!" The bond between the directors has been crucial in their careers, with Inarritu stating, "To not be walking lonely in this job is a beautiful gift for us."
All three directors have recently partnered with Netflix, with Cuaron's "Roma" earning him his second Oscar for best director and Inarritu's "BARDO, False Chronicle of a Handful of Truths" being his most personal film to date.
Del Toro's "The Shape of Water" won him both best picture and best director Oscars in 2018, and his latest movie, "Guillermo del Toro's Pinocchio," is expected to win several awards. When asked about the secret to their success, the trio playfully responded with humor and a shared love of tacos.
Follow Emirates 24|7 on Google News.