Genesis reunion - without Peter Gabriel, says Phil Collins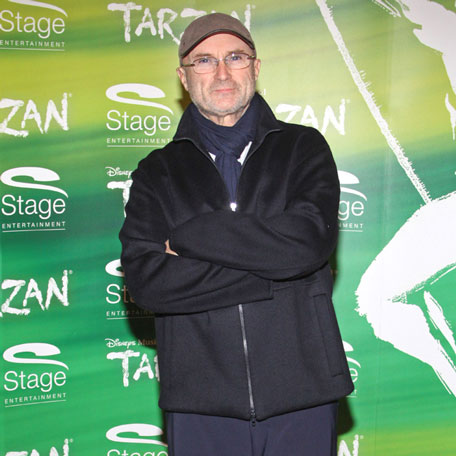 The 64-year-old musician - who played drums and later fronted the rock group when Peter left the prog incarnation of the band - is interested in reforming with his old bandmates, Tony Banks and Mike Rutherford, but only if he could take on singing duties as he can no longer play the drums due to a long-standing neck injury and a bad back.
That would mean there'd be no place in Genesis for Peter.
Of a possible reunion, he said: "We could probably put to bed the Peter Gabriel Genesis, especially if I can't really play that well. In my eyes that would be my role - I'd go back behind the drums."
And the 'In The Air Tonight' hitmaker still gets on very well with Tony and Mike and hopes they will play together again in the future.
He told the BBC: "The three-piece Genesis, we get on great. Anything is possible and I've learned one should never say never."
Phil announced his return to music after being in semi-retirement for the last 10 years, and has since been busy remastering all eight of his solo albums, which will be re-released by Warner Music Group, and writing new songs
Recalling his back problem, Phi said: "I woke up one morning last October with a devastating pain down my right side. It's for sitting for 60 years playing drums - bits wear out."
Follow Emirates 24|7 on Google News.