'Good Wife' star Margulies to produce Vietnam War series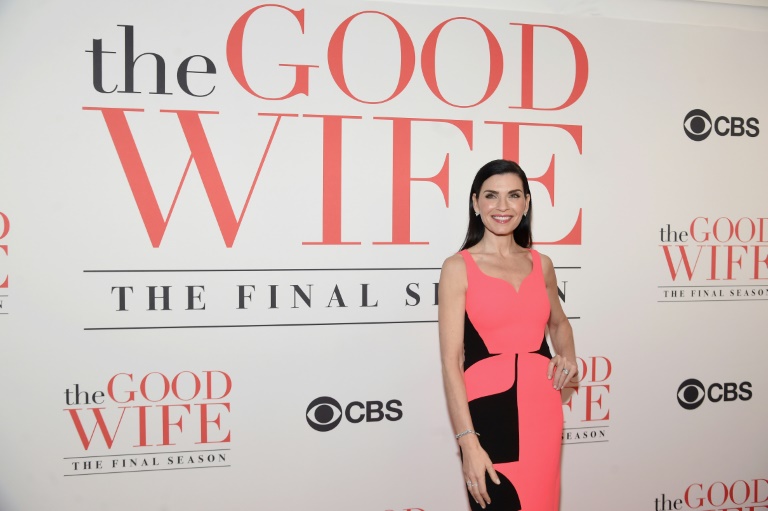 Julianna Margulies, star of "The Good Wife", plans to produce a television series based on the stories of female reporters during the Vietnam War, the actress told AFP on Friday.
The 50-year-old American has teamed up with three other women including a writer and a director for her first production credit.
The as yet unnamed series will be based on the book "War Torn: Stories of War from the Women Reporters Who Covered Vietnam".
"We're working on a pilot now," and have sold the series, said the actress in an interview at the Series Mania festival in the French capital.
Margulies recently turned down a role in "The Good Fight", sequel to "The Good Wife", in which her character returns to work as a lawyer after her husband is jailed in a corruption and sex scandal.
"I had to say goodbye to (Good Wife lead character) Alicia Florrick," after seven seasons in the role, she said.
"Alicia doesn't wear her emotions on her sleeves the way I do. I am an actress and a Jewish woman... very opinionated and emotional," said Margulies, laughing.
"I grew up with her, I got the time to experience her and change with her. I loved the challenge of playing someone very guarded."
This July, Margulies will play the role of a Syrian Jewish woman who changes her view on life while going through last stage breast cancer treatment.
The story, set in Brooklyn, is of a woman who no longer wants to be a complacent housewife, said the actress.
As for another television series, Margulies said she now had some conditions for such work.
"I am open to anything, it just can't be anything medical or legal," said the actress alluding also to her breakout role in medical drama "ER", also setting a 10-episode series limit.
"I can't sign up for 22 episodes again, it takes too much out of your life," she added.
Follow Emirates 24|7 on Google News.