'I don't care about weight, I must eat'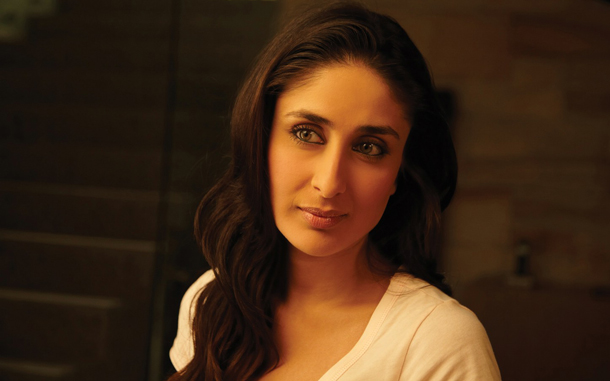 After gripping people with her size zero figure, Kareena is now all set to share her fitness mantra. "It is all because of my dietician Rujuta Diwekar that I got transformed in my films from 'Tashan' to 'Kambakkht Ishq' and '3 Idiots'. From size zero to curvy and the audience loved it so I feel my hard work paid off."
But then even as she straps herself into a harness for her action roles, she says she doesn't like to be left hanging while shooting. "I don't enjoy hanging by the harness. In fact, I am very much lady like and so enjoy dancing more than action." says the actress.
Quiz her about her upcoming films and she doesn't reveal much.
"I am playing Shah Rukh Khan's wife in 'Ra.One'. About 'Agent Vinod' I can't reveal much but it's a different role, just wait and watch for the movie, it's an interesting for sure. However it is a great fun and a good experience working with Shah Rukh." she adds.
Back to Bebo's food habits. "Rujuta looks into every aspect of my food intake. I make sure I eat according to my activities and not because I am bored. I change my diet according to the local food. When I was shooting in Morocco I lived on hummus, pita bread and lots of yoghurt. My food used to be balanced accordingly. Now that I am starting to shoot for 'Bodyguard' with Salman in Pune I will be changing my diet to the Maharashtrian delicacies.Rujuta of course will be there to help me."
Taking about her size zero while it was the talk of the tinsel town during her film "Tashan" she says: "For 'Tashan', I wanted to be slim at that time for a reason. But believe me, my work outs and diet have transformed my life and I look great and feel great. I would advice every woman to go through this transformation as it keeps you energetic and confident all the time."
To eat well, eat right and eat regularly is her mantra as she focuses more on nutrition and not calories. Says Kareena, "I like to keep the nutritional value of what I eat, as compared to the calories consumed,high."
Bollywood divas like Shilpa Shetty (Kundra) and Lara Dutta have released DVDs on fitness so we asked Kareena about her plan to step into their shoes and whether she has seen those DVD's, says the charming female, "Actually I don't think I am qualified enough to share my fitness regime. I need to learn first also exercising and yoga for me is a private affair which I would keep it to myself. I don't get time to do yoga then how will I see those DVD's."
Share your fitness tips; says the actress, "Eat sufficient but avoid having heavy meals in the evening. Exercise regularly. Eat on time, prepare a schedule and make sure you follow it habitually."
The actress recalls an incident while she was shooting for "Ra.One".
Says Kareena, "When we were shooting for a song for Ra.One, I used to have Makhanas (puffed-up euryale ferox) in my meal which is not only rich in minerals but also in protein. Shahrukh wondered what I was having so I offered him saying it has high amount of micronutrients and he fell in love with the dish. And now half of the industry knows I have Makhanas in my meal." She also mentions that her fitness is the result of "70 per cent diet and 30 per cent exercise-training and yoga."
On how conscious is the Kapoor kid on gaining weight, says Bebo, "I do work out quite regularly but if I am dancing I don't require to be so regular because that works as exercise too. And where food is concerned I am a Punjabi and a complete foodie, I don't care if I put on weight, I must eat."
Kareena's fitness mantra says, "I'll continue to be healthy and eat healthy. I snack here and there. But I've become so conscious of my fitness level that I can't eat at irregular hours."
Follow Emirates 24|7 on Google News.