Indian super-soap 'BALH's' leap of faith: First wife = love, second wife = money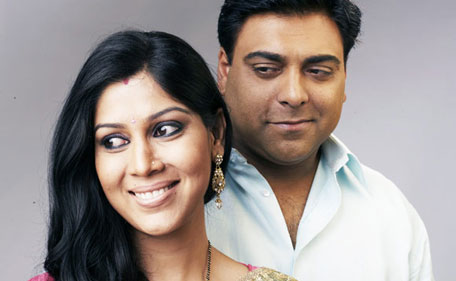 As serial plots go, we could accuse Sony TV's blockbuster 'Bade Achhe Lagte Hain', produced by Ekta Kapoor (who else?) of consistently borrowing from Bollywood blockbusters of the past.

But, that would be unfair. Bollywood has scoured and found and flogged to death every possible – wife, husband, second wife, daughter-in-law angle there is. Or, have they?

'BALH' is certainly pushing the boundaries with a more realistic take on life.

Why else would Ram Kapoor's second wife Ayesha Kapoor (Akanksha Juneja) in the serial get all the money?

Why else would Ram Kapoor give it all to her and then, go in search of his first wife and daughter Priya (Sakshi Tanwar) and daughter Peehu (Amrita Mukherjee)?

Why else would his first wife take him back? Ok, this one is still far from reality.

The serial itself has taken a six-month leap, but judging by what is in store over the next few plot turns, it is more a leap of faith and imagination.

Our prediction: Cue the famous 1993 Bollywood release 'Hum Hain Rahi Pyar Ke'.

Ram, who is now rebuilding a business from scratch, will appoint a group of outsourced workers who will work day and night and all will be well again.

Yeah, like we said, a leap of faith.

Follow Emirates 24|7 on Google News.