Interview: Out on The Town with Ben Affleck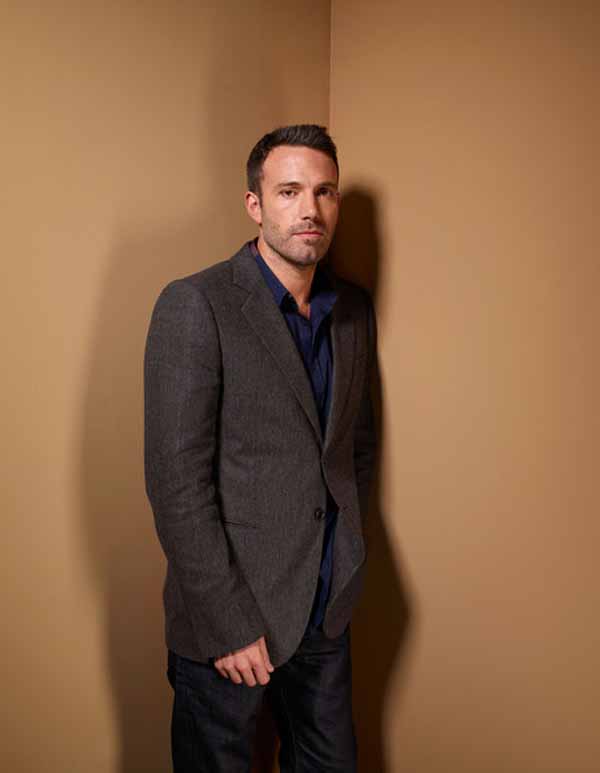 Ben Affleck is big in Russia. How else to explain the fact that not once, but twice, during a recent interview, he was interrupted by fans from Moscow wanting to meet the Oscar winner?
Affleck gamely poses for photos as one man explains, "I'm an actor. I don't speak English, sorry. But 'Gone Baby Gone' – very, very good." Affleck thanks him for the praise, and as the man leaves he adds, "Your brother very, very good actor. You, good director!"
If anyone had doubts about that last statement after Affleck's directorial debut, "Gone Baby Gone," they disappeared with the September release of the taut, original thriller "The Town." Though he had been content to stay behind the camera with his first film, letting younger brother Casey take the lead and Amy Ryan win accolades, Affleck put himself front and center for "The Town," in which he plays a career criminal who falls in love with the bank employee he took hostage.
Now, with "The Town" on countless year-end "Best of" lists and Oscar buzz growing for the film, Affleck closes out 2010 by heading another terrific ensemble -- in John Wells' "The Company Men." In the timely story, Affleck plays an arrogant sales manager who finds himself downsized and forced to work for his blue-collar brother-in-law, played by Kevin Costner. Chris Cooper, Maria Bello and Tommy Lee Jones also star.
Your recent choices seem to show you gravitating more toward ensemble work ("Smokin' Aces," "State of Play," "He's just not that into you"). Is that a conscious decision?
I've found that I've had the best time playing in ensembles or character parts where I could do something different. "Good Will Hunting" is a part like that. So is "Boiler Room" and "Dogma" and "Hollywoodland." I just did this movie that nobody saw – "Extract" – and I just feel you have more latitude to try things; it's much more satisfying. They mirror the things I did early on that I liked, like "Dazed and Confused." You can do both; "The Town" is a lead role, but an ensemble movie. Same with "The Company Men." Also, I'm attracted to the chance to work with good actors. I care about that more than about being the lead in a movie.
Has that changed for you – was there a time where you would only take leads?
There was a part of me that had a built-up frustration from never getting the leads. Always being the bully character, or feeling marginalized in some way. So the starving man gets to the table and he wants to eat. Eventually I figured out that's not the thing. It's the part you're playing and its integrity and quality, not its size. It's a cliché, but it really is true. That's led me to where I am today.
Did that have anything to do with films like "Paycheck" (2003)? I single that one out because I spoke with a co-star of yours in the film who said they started making different choices after that movie.
The problem with that movie is it was a really good script and it caught a director (John Woo) at the wrong time in his life and a studio who didn't really care about investing in it. It had a great cast – Aaron Eckhart, Paul Giamatti. That script (based on a Philip K. Dick short story) was really interesting. It's an interesting story, and there's a way to do that movie and make it good. It was fine; it was serviceable. I wouldn't say that movie changed my life necessarily, but I recognized that doing that kind of serviceable studio movie is not the road to anything interesting or satisfying, career-wise. It was after that movie that I took some time off and then did "Hollywoodland" and started prepping "Gone Baby Gone." So I suppose it's a line of demarcation in some way. So I don't hate on the movie so much. I wasn't all the way engaged as an actor the way I should have been -- obviously, or it would have worked better.
But how much can you change that? How much control do you have as an actor?
You can change it only so much. You're a little bit in thrall to who you're working for. Oftentimes, people see an actor on a poster and think they're responsible for the movie, sometimes in good ways, sometimes in bad ways. And the actor is responsible for a lot, don't get me wrong. A huge part of directing is casting. But at the end of the day, it's not the whole thing.
I've heard that as a director, you're very involved in casting every single part in a movie.
Yeah, I hope every director is. To me, that's where you make the movie. When we did "Good Will Hunting," I asked Gus what the secret to directing was and he said mostly casting. "Changing Lanes" was an amazing experience for me, and one of the things I learned from director Roger Michell is how important it is to cast every part like it's the lead. Extras, day players, one-line, two-line -- they have to all be great. It's hard; you've got to find the right people. But you know what? The right people are out there; there are so many gifted actors out there. It's a joy to work with them. And most actors are not used to being empowered so that they can succeed. They don't get given the opportunity to be told to take risks, try something different. Somebody who really roots for them so that it involves sacrificing other things, like time, for the sake of performance. I found that when I adopted that position with actors, they really responded. They worked harder, they got really into it. Actors don't want to be treated like cattle or like idiots, and actors have a tremendous amount to bring to the table. Every actor in the movie is, in effect, writing and directing the movie with you. If you open the door to letting those good ideas in, you're the one who benefits.

Follow Emirates 24|7 on Google News.