Jackman slices and dices one last time as Wolverine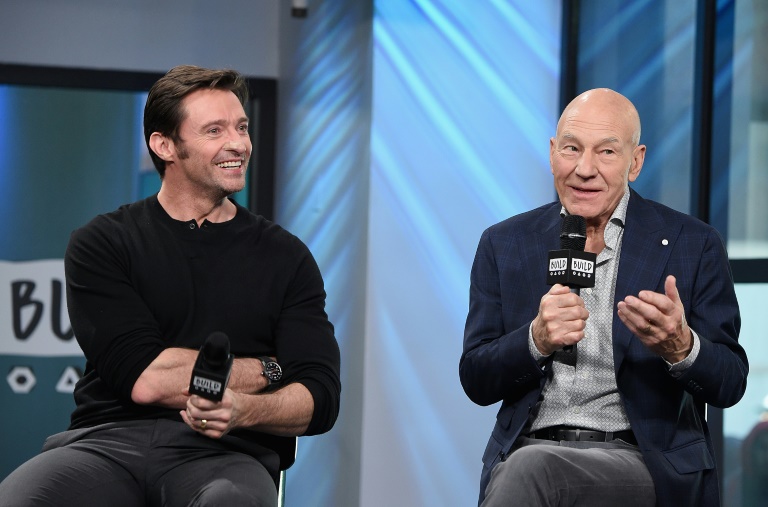 After eight movies over 17 years, Hugh Jackman returns this weekend for his final hurrah as Wolverine in "Logan," an edgier, darker take on everyone's favorite hairy, metal-clawed mutant anti-hero.
Jackman, 48, had agreed with director James Mangold that if he was going to reprise his iconic role as the cigar-chomping loner one last time, it should be the first R-rated outing in the "X-Men" franchise aimed at a more adult audience.
"Hugh and I didn't want to do it if we couldn't do something very different," Mangold said at a preview in Los Angeles of Twentieth Century Fox's 2017 slate.
"We both felt like we had made the last movie and we also felt like... there's a slew of comic book themed films, superhero movies – whatever you want to call them – and I, for one, am feeling kind of an exhaustion watching them, generally."
"Logan," which takes place more than 50 years after the events of "X-Men: Days of Future Past" (2014), sees Wolverine/Logan aging, weary and vulnerable.
Sporting an unkempt gray beard, he drinks his days away on the Mexican border, picking up black market drugs to treat the dying Professor X, played for a seventh – and also final – time by acclaimed British thespian Patrick Stewart.
Humanity
Logan is snapped abruptly out of his torpor when a mysterious woman begs him to protect a young girl – a stunning debut by English-Spanish newcomer Dafne Keen, 11 – who has powers remarkably like his own and is being pursued by dark forces.
Jackman first played Wolverine in 2000's "X-Men," his acting debut in Hollywood, sparking a re-emergence of superhero movies and kicking off a franchise that has so far clocked up $4.4 billion in box office receipts.
Director Bryan Singer had considered a number of big names for the part, including Edward Norton, Russell Crowe and Keanu Reeves.
He settled on Dougray Scott but the Scottish star had to drop out and Jackman was brought on board at the last minute.
Since then, the Australian actor has slipped into Wolverine's skin in "X2: X-Men United" and "X-Men: The Last Stand," before fleshing out the character's back story in the prequel "X-Men Origins: Wolverine."
There was a cameo in "X-Men: First Class" and starring roles in "The Wolverine," and "X-Men: Days of Future Past" before another brief appearance in "X-Men: Apocalypse."
The installments have ranged wildly in quality, with "Days of Future Past" receiving almost universally glowing reviews while "Origins" was hammered by the critics.
Jackman, however, has been praised for consistently finding Logan's humanity beneath the gruff, scarred exterior.
Road movie
More of a blood-spattered road movie than a traditional superhero film, the latest installment earned its R rating mainly because of the unrelenting, visceral violence which plays out from the opening scene.
It is expected to take $65 million over the weekend to top the domestic box office and $170 million worldwide.
Filmed in the brutal summer heat of Louisiana and New Mexico, "Logan" was heavily influenced by "Shane," the 1953 story of a weary cowboy drawn back into violence after trying to settle down with a homestead family.
"It's a movie about comic book characters but Westerns were made for adults, gangster pictures were made for adults. There's no reason that this genre can't be made, and has been in some cases in the past, for adults," said Mangold, 53.
"Deadpool" was one such R-rated comic book film, which raked in nearly $800 million last year. It starred Ryan Reynolds as a fast-talking, crass mercenary who acquires accelerated healing powers – a character he played in "Origins."
Jackman, a versatile Golden Globe and Tony Award-winning performer as comfortable in stage musicals as blockbusters, has long been open about the fact that "Logan" would be his last Wolverine movie.
"He's a warrior. He's billed as a weapon, a killing machine, really. But as we say in the movie – it's a quote from 'Shane' – there's no living with a killing. There's a cost to violence," Jackman told journalists at a screening in New York.
"The movie's got something to say and I also think we got to the real bottom of this character and who he is."
Follow Emirates 24|7 on Google News.