Katrina Kaif to 'Kung Fu Yoga' with Jackie Chan in Dubai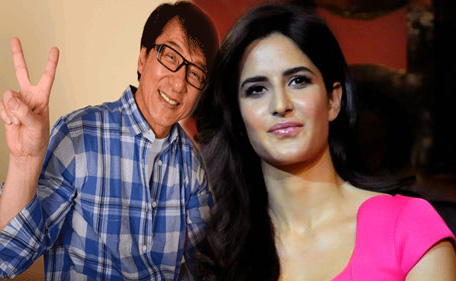 If news filtering down is to believed, the Trekkies will have their work cut out for them as the Kung Fu masters head to Dubai to steal their spotlight.

Hollywood icon and China's legendary star Jackie Chan is expected to show off some of his signature moves as he shoots for his upcoming movie, 'Kung Fu Yoga' in the emirate, as early as next month.

After starring with Mallika Sherawat (remember her) in 2008's 'The Myth', the actor has now moved on up the Bollywood later to rope in A-lister Katrina Kaif to star opposite him.

The Indo-China production is slated to shoot the bulk of its scenes in India, as part of a three film joint venture between the two entertainment industries.

Initially, Bollywood's Aamir Khan was also slated to a part of this project, but he was quoted as saying that the filming dates were clashing with his upcoming, 'Dangal'.

In an interview with First Post, the actor stated: "It is not possible for me to do it. I would have loved to do it. They are shooting in September-October and at that time I will be busy with Dangal. I can't start any film in August-September."

'Kung Fu Yoga' will be directed by Chan's long-standing friend Stanley Tong.

News of the film's production unit comes even as Dubai is set to serve as a backdrop for the next 'Star Trek' film, even as Bollywood's 'Welcome Back' is returning to the emirate next month to host the comedy's world premiere here following its film shoot here in 2014.

Meanwhile, across E11, Abu Dhabi is all set to shine on big screen again when 'Star Wars Episode VII: The Force Awakens' releases in December.

Follow Emirates 24|7 on Google News.