Leo's cop will hunt Shah Rukh's Don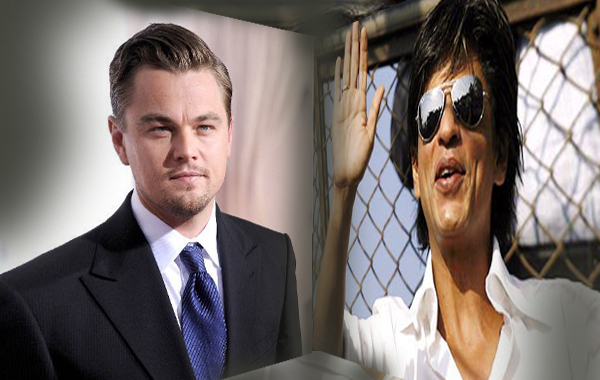 Shah Rukh's first Indo-Hollywood project of sorts, Xtrme City will see the actor playing Don in the film.
Leonardo Di Caprio will play a cop.
Mushtaq Shiekh, scriptwriter of the film revealed, "Xtrme City is a cross-cultural thriller designed for both Bollywood and Hollywood. And if we get it right...this will be an attempt at true global entertainment."
Speaking about the story of the film to the Times of India, he added, "It's a story of an Indian (SRK) and an American ( Leo) from radically different worlds, who both served in the UN peacekeeping force in Somalia during the 90's.
The American saves the Indian's life; in the aftermath they become indebted to each other then go their own separate ways: The American becomes a cop in New York, the Indian a bhai in Mumbai. Many years later the American has a burdensome family obligation, which compels him to return to India to seek help from the Indian comrade whose life he had saved--but becomes deeper and deeper drawn into an alien world; As such, it's both a "buddy" film and a "fish-out-of-water" film."
Shah Rukh who is shooting for Farhan Akhtar's Don2 will yet again play a Don onscreen. But since the film pairs two superstars from the world's biggest film industries, we are sure it won't be your typical gangster film.
Paul Schrader will direct the film which will be co-produced by Martin Scorsese.
The film is set to go on floors next year.
Follow Emirates 24|7 on Google News.