'Mediocrity is king in Bollywood' says 'ABCD' star, Kay Kay Menon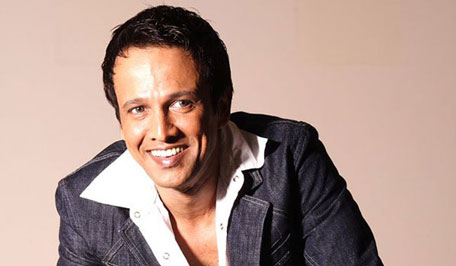 As India's first 3D dance film releases, expectantly cashing in on the craze generated by visual spectacles such as 'Step Up And Dance' in Hollywood, 'ABCD's' male antagonist Kay Kay Menon is still cynical whether its conceptualisation will prove a game changer for cinematic standards in India.
The actor, who has endured 17 years of Bollywood on and off screen dramatics, spoke to Emirates 24|7 on the eve of 'ABCD's' release in the UAE, saying: "The is a speciality film for India, an experiment into whether 3D dance films could even draw in an audience.
"But it is still a commercial caper, seeped in originality and retains a structural quality that many films today lack."
Menon, who has always been a harsh critic about the quality or lack there of, in Indian cinema, dismisses that such a unique concept could prove a game changer in Bollywood.
"For something to be a game changer, you require a certain level of clarity. And Bollywood is seeped in dis-clarity, where the norm is, 'Any Body Can Act'," revealed Menon, playing on his film's title, 'Any Body Can Dance'.
He continued: "Mediocrity is king in Bollywood, where stars such as Naseeruddin Shah, Irrfaan Khan and Manoj Bajpai are still struggling to attain the recognition they deserve.
"What works these days are non actors who believe their egos talking in front of the camera qualifies as acting."
One would think that a certain level of cynicism is seeping into his words, or as veteran actor would say later, "it's pure pessimism", but Menon begs to differ.
"If you say Mount Everest is the highest peak in the world, it's stating a fact. That's exactly what I'm describing about the state of affairs in Bollywood," he said.
He continued: "It's all a numbers game: box office numbers, item numbers, it's always been about the money."
Mention the exclusive 'Rs100 crore (Rs1 billion) club' of Bollywood and Menon simply laughed, saying: "It's all a farce. Even a smuggler can achieve those numbers; by that argument, all of Bollywood is filled with crooks.
"A film, even one such as 'ABCD' is a business proposition in the end, with us actors the sales people hired for the job. How good you are depends on you; a cracker of a salesman will even be able to sell sand on the beach.
"If you are good looking, you cash in on those looks; actors turn to acting by dissolving their egos and go back to the basics when a camera switches on."
Quiz him about the blitzkrieg of promotions that lead up to a film's release these days and Menon said: "I am not ever suave in the market mechanics. I can't tell you about appearances on reality shows; reality for me is life and everything is on a podium with no one to scream, cut."
Follow Emirates 24|7 on Google News.