Mrs Aamir Khan on films & stardom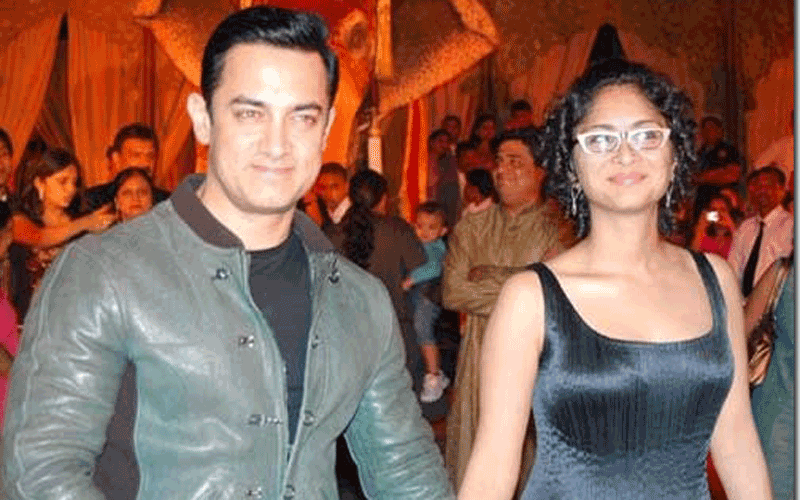 Acting could very well be on the cards for debutante director and wife of superstar Aamir Khan, as Kiran Rao readies herself for the final innings to lead up of her film, "Dhobi Ghaat – Mumbai Diaries", which releases in the UAE on January 20.
The Bollywood power couple confirmed the news with Emirates 24|7 in an exclusive chat, with Khan saying: "While I would love to act in Kiran's next film, I am hoping I can convince her to act in mine. She's a brilliant actor."
Rao laughed at this, saying: "I used to act when I was younger, and would love to do so again in the future. Truth be told, Aamir tried quite hard to convince me to portray one of the characters in "Dhobi Ghaat" but I found my true calling in the director's chair, and that is where I plan to stay for a while."
Few know though that Khan almost didn't make the cut for Rao's film, because the director felt his stardom would take away from the simplicity of the character he portrays.
"It's true; I felt Aamir's stardom would take away from the film," confirmed Rao, "But I was finding it difficult to get an actor who could play Arun (Khan's character) and Aamir had been dropping subtle hints that he wanted to be a part of the project.
"So I had him audition for me and he fit the bill perfectly."

Ode to Mumbai
The movie, which Rao reveals is her love affair with the city of Mumbai, narrates three parallel lives that are intertwined as paths cross and friendships foster.
Khan plays the reclusive painter, Arun, who is nursing wounds from a bitter divorce when a chance meeting with Shai (Monica Dogra) has the young investment banker smitten for him.
Innocently connecting these two is a young clothes washer, Munna (Prateik Babbar), who Rao says is the backbone of the film and carries the story forward.
The duo are currently involved in a marketing blitzkrieg to promote the film, which has been made by Aamir Khan Productions and UTV Motion Pictures.
So much has been put into the film's promotion that Khan even allegedly delayed the wedding reception of his nephew, actor Imran Khan to Avantika Malik, as it was too close to "Dhobi Ghaat's" release date.
Quiz the older Khan about this and he neither confirmed nor denied this but rather chose to talk about the film at hand, saying: "Every film requires its level of marketing and we are doing the same with "Dhobi Ghaat"."
The film, which Khan revealed has been made on shoestring budget (for Bollywood standards at least) of Rs50 million, may appeal to a niche audience but is still a profit-making project.
"To be frank, I don't know what commercial cinema is these days, but if you are comparing this to a budget of "3 Idiots", then it simply does not stand ground," said Khan. "We consider "Dhobi Ghaat" an arthouse production but still a commercially viable piece of cinema, largely because we believe it has an audience and is a good film, but also because we kept costs economical at Rs50m."
Probe further and Khan added: "The budget doesn't include marketing costs and my fees; the latter I will extract from Kiran in kind."
To this, Rao laughingly added: "Well, the producer should know I too have kept costs low without taking my director fees so I guess, I would have to do the same."
Follow Emirates 24|7 on Google News.